In Malay, Orangutans are the "people" (orang) of the forest (hutan).  They've been there for eons.
Their once wide range has now been reduced to the islands of Bornea and Sumatra, where their habitat continues to be whittled away by legal and illegal logging, and legal and illegal forest burning for crops and palm oil plantations..
It's not known how many survive, but a Canadian researcher has proposed a better method of figuring that out, and early results are worrying.
Brent Loken is the executive director of Integrated Conservation and a PhD candidate at Simon Fraser University in resource and environmental management.
Listen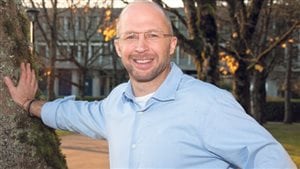 Amazingly strong, but surprisingly docile, it was long thought Orangutans spent most of their lives in the forest canopy.
Brent Loken who was in the Wehea forest in East Kalimantan, Bornea accidently discovered that Orangutans in fact spent considerable time walking on trails on the forest floor.
His trail cameras, set up for cloud leopards, often snapped photos of the large apes which led to an idea.
Previous estimates of Orangutan numbers are based on counting their nests. Loken points out this is a very imprecise way to estimate numbers.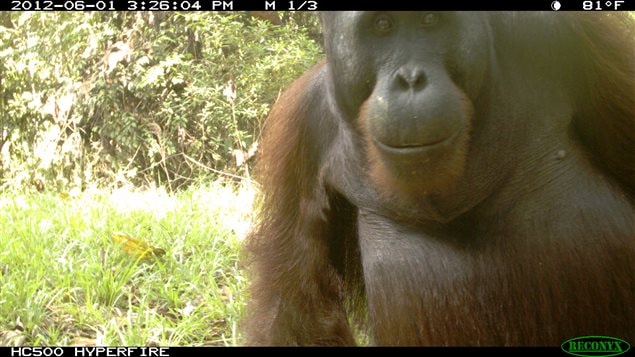 He says the orange haired apes may make more than one nest per night, and will sometimes also return to a previous nest. Also some nests will last longer than others before falling apart.
Loken notes that camera traps are widely used to count species like leopards and jaguars etc, but the method could also be used for Orangs.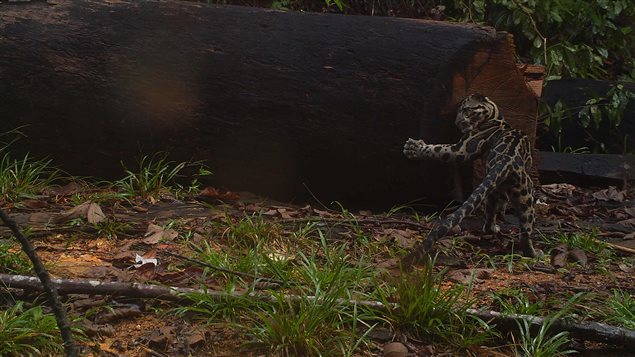 He says using camera traps which can identify individuals is a better way to estimate population numbers rather than inaccurate nest counts. Early estimates show there mey be far fewer orangs than thought.
The study was published in the journal Biological Conservation, under the title "Comparing spatial capture–recapture modeling and nest count methods to estimate orangutan densities in the Wehea Forest, East Kalimantan, Indonesia"
Because they can be individually identified in the photos, and their movements better tracked, this would lead to more accurate estimates of the population.
Already in preliminary findings, his camera trap figures show a far fewer number of Orangs in the forest than current estimates, which he says is very disconcerting.
Loken says, "This is potentially very significant because the more accurate information we have about where orangutans live and how many still exist in the wild, the better we can protect this Endangered species."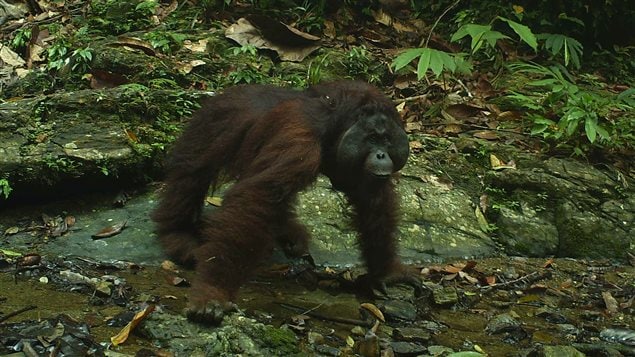 While he admits camera trap estimates also have their limits, it is still a great improvement on the numbers derived from nest counting.  He says, " Given the dire conservation situation for orangutans, we believe this may be an important and timely step forward in obtaining a more accurate understanding of the number of orangutans that still exist on Borneo and Sumatra."
The study was published in the journal Biological Conservation, under the title
http://www.sciencedirect.com/science/article/pii/S0006320715002360
Comparing spatial capture–recapture modeling and nest count methods to estimate orangutan densities in the Wehea Forest, East Kalimantan, Indonesia
Integrated Conservation- climbing into Orangutan nests