It's been Liberal since 1940. Former prime minister Pierre Trudeau held it for 19 years. But Montreal's Mount Royal riding may be in play on Oct. 19 when Canadian voters go to the polls.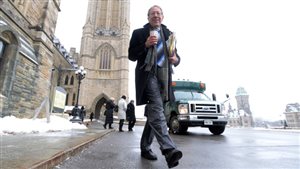 Conservative leader Stephen Harper wants it badly enough that it was the first riding he visited after the election was called on Aug. 2.
Voters in Mount Royal last elected a Conservative in 1935, but it was the only place in Montreal where the Conservatives finished better than third place in 2011 general election.
It's been represented by Irwin Cotler, a former Justice Minister under Paul Martin, since 1999, but Cotler won by fewer than 2,300 votes in 2011 against Conservative candidate Saulie Zajdel, who has since been arrested on fraud charges related to his work on municipal council.
Mount Royal sits at the geographic heart of Montreal and borders Liberal leader Justin Trudeau's Papineau riding and NDP leader Tom Mulcair's Outremont riding.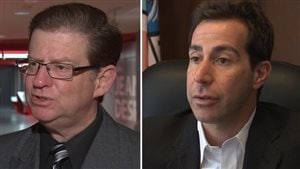 The top contenders for the seat are both long-time activists in the English rights movement in Quebec, Robert Libman, an architect, and Anthony Housefeather, a corporate lawyer, who is the current mayor of the town of Cote St. Luc, a position Libman held before him.
The NDP candidate is Mario Jacinto Rimbao, a fleet operator and a longtime basketball coach and volunteer in the riding's substantial Filipino community.
If Rambao can pull enough votes from the Liberals, it could open the door for the Tories, who have long sought a beachhead in Montreal.
Free-lance journalist Adam Kovac knows the riding well. He grew up there and his family still lives there.
He spoke to RCI by phone from his home in Montreal.
Listen