Drones have been getting some bad press in Canada recently, but biologists say, properly used, they are important for collecting information about wildlife. A drone flying near a wildfire disrupted firefighting operations last week. And a recent study found that UAVs flying over bears caused their heart rates to go up. Both stories got a lot of news coverage.
But that needs to be put in perspective, says David Bird, biologist and professor emeritus at McGill University. He notes the bear study involved a drone flown at 60 feet above the bears. He has flown drones much higher for years without negative effect on wildlife.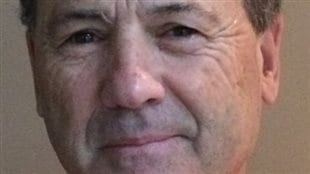 'The whole idea…is to alleviate stress'
"I don't want to disturb the wildlife. The whole idea of using drones is to alleviate stress in the animals," says Bird. "The alternative, if you were flying over those bears and you wanted to count them or see how many cubs they had, you would be in a manned helicopter or a manned Cessna (airplane). And you don't want to tell me those things don't cause a spike in heart rate. Of course they do!
"And…I don't see the need to fly a drone over a bear at 60 feet in height. I mean most times we fly them, it's 200-300 feet and none of the birds that we have studied were spooked at all or flew up."
Listen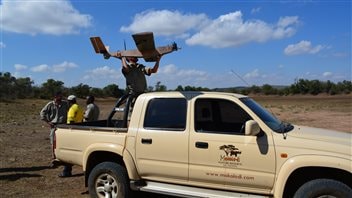 Drones have 'potential to do an awful lot of good'
Bird is concerned the media reports will spur the public to call for a ban on UAVs. "I'm not for hobbyists flying these drones over bears and other kinds of wildlife just so they can get neat pictures or wildfires, like somebody did recently which halted firefighting actions for five hours. That's just nuts…
"It just gives the public more ammunition to tell their politicians 'shut these things down totally.' But they do have the potential to do an awful lot of good."