A new survey of Canadian financial concerns shows surprisingly that a majority of Canadians think they are more or less on track to meet financial goals even though a majority also say they are worried.
The poll by the Ipsos firm, was commissioned by Interac, Canada's leading debit-card system Some 1004 Canadians were surveyed.
Seventy-three percent say that they'll meet their goals with current habits, or with minor adjustments.
Top financial goals of Canadians
Saving for retirement (43%)
Saving for dream vacation (33%)
Repaying loans (32 per cent)
Purchasing a vehicle (31 per cent)
Paying a mortgage (29 per cent)
Purchasing a house or condo (22 per cent)
Saving for a life event (18 per cent)
Saving for children's education (18 per cent)
And yet many Canadians , 65 percent, say they need to improve their financial habits, indeed, 43 percent of respondents  say not saving enough money is their most stressfull financial issue.
"Money management is not something you learn overnight – it's a skill that improves with practice," said Teri Murphy, Senior Manager Interac Association. "A conscientious approach to personal finance that consists of creating and following a budget and establishing wise spending practices, including using payment cards responsibly, can help Canadians stay on top of their goals.
A quarter of respondants say they worry about their overspending habits, and/or living beyond their means.
Other concerns
-unable to stick to their budget (17%)
-accumulating debt (17%)
-not paying off monthly credit card bills in full (16%)
Teri Murphy says, ""To achieve your financial goals, you often need to evaluate your financial habits and make changes to your day-to-day routine,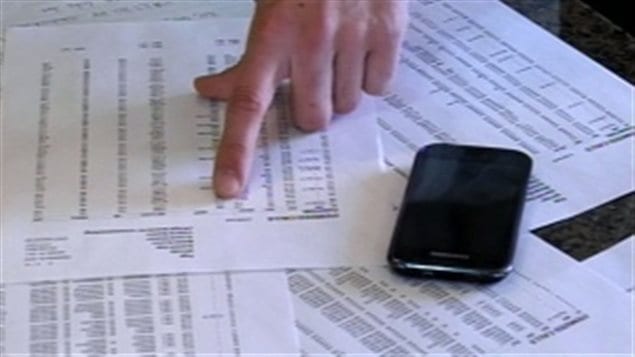 Other tips.
1-take a good look at your bills to ensure you're not being overcharged. Finance writer Kira Vemond discovered she was being charged $40 a month by her cable TV service for a digital box she didn't have.
2-many credit cards offer extra protection such as when renting a car so you needn't pay for extra insurance when asked- Check with your credit card company for insurance features they may already have such as travel insurance, theft protection, extended warranty or damage insurance for anything you buy with the card.
3- check for monthly charges you many still be paying but don't use, magazine subscriptions, gym memberships etc
4- check for discounts: Many credit cards offer discounts on hotel rooms, something cardholders often forget.   Many large companies offer employees discounts on everything from entertainment tickets to local restaurants. If you're a member of a group such as CAA, you are also eligible for better rates at tourist attractions, hotels and other attractions.   You may also qualify for some seniors' discounts, even if you're only in your 50s.
5- when buying online, check around for discounts such as free shipping.