Housing prices in the city of Toronto are among the highest in Canada, and it's time to create more small, affordable homes in central neighbourhoods, says the Pembina Institute, a clean-energy think-tank. This would also stem the outflow of young families and older empty-nesters.
Its report called Make Way for Laneway calls for the development of three kinds of housing: basement and attic apartments in already-existing homes, detached suites like laneway houses, granny flats and garage suites, and small townhouses built on unused inner-city land.
Access to services, transit
"It's an opportunity to bring more housing into our established neighbourhoods," says Nithya Vijayakumar, a senior advisor at Pembina Institute. "We already have a lot of older neighbourhoods that have access to services, amenities, transit. And this is a chance to get more people living in those neighbourhoods."
Listen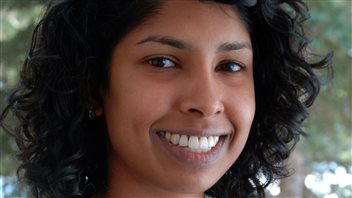 Creating more homes in old neighbourhoods would have several advantages, suggests the report. It would reduce car dependence, allow ground-floor living in residential neighbourhoods, local shopping would be good for small businesses, it could boost the demand for transit services, and it could protect farmland by reducing housing development.
Plans to overcome obstacles
There are certain obstacles though, including zoning bylaws, parking problems and access for emergency and garbage collection vehicles.
To counter these, the report suggests better design, flexible zoning guidelines, and the use of smaller service vehicles which already exist to service the narrow roads and laneways on Toronto Island.
Vancouver set the example
Vijayakumar notes there has been a boom in this type of small-scale housing in Vancover.That city had some 26,000 secondary suites n 2014. Secondary suites could be developed in other Canadian cities.
"In any city that has a lot of single, detached housing or single-family neighbourhoods, there's the opportunity to add different, smaller housing types to increase the density or just to maintain the existing population…and to get more people in the neighbourhoods that have all the exciting restaurants, cafes, and transit that people want."