Most of the time when we hear about sickness, we think of bacterial infections, but moulds, or fungi can also be killers.  There are  about 1.5 million species of fungus, some of which are deadly, and some which can become deadly given the right circumstances.
One common one called Aspergillus fumigatus, (AF) can cause serious infection- aspergillosis- and very often death in over a million people a year.
Why and how this particular fungus becomes so virulent and so hard to treat once it takes hold, has been a question stumping scientists. Now Canadian researchers have answered those questions.
Teams in Toronto and Montreal conducted the research. The research supervisor in Montreal is Dr. Donald Sheppard. He is a professor of medicine, microbiology and immunology  and Director of the Division of Infectious Diseases at  McGill University, Montreal, and a researcher at the Research Institute of the McGill University Health Centre (RI-MUHC)
Listen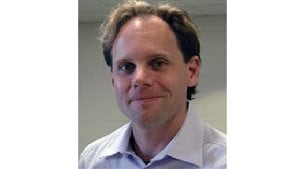 We are breathing in millions of mould spores and bacteria every day, yet thanks to our immune system we never notice them.
As Dr Sheppard says, our immune system takes care of almost all such threats before they can do any harm. However, when that immune system is compromised, through chronic disease, such as cystic fibrosis or  heavy medical therapies such as chemotherapy against cancer,  Aspergillus fumigatus  can take hold, causing greatly increased concern about survival. In fact the majority of fungal infections are due to this particular mould, which is hard to eradicate.
Indeed even with currently available antifungal treatments, the mortality
of invasive aspergillosis remains over 50%
Dr. Sheppard says what their research has discovered is that our bodies defences such as the white blood cells or "neutrophils" are thwarted by a unique coating on this particular fungus which acts like an armoured defence.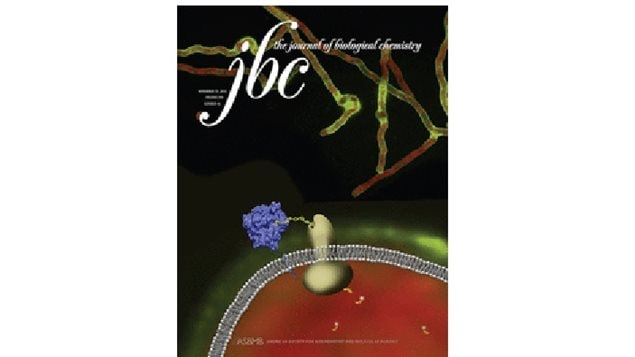 It prevents both the immune defences and anti-fungal drugs from getting through to Aspergillus to kill it. The researchers discovered sugary polysaccharide (galactosaminogalactan (GAG), which forms the protective shell along the length of the fungus.
The research was published in two recent scientific journal papers, one in PLOS –Pathogens in October entitled, "The Fungal Exopolysaccharide Galactosaminogalactan Mediates Virulence by Enhancing Resistance to Neutrophil Extracellular Traps  and another this week and featured on the cover as "paper of the week" of the Journal of Biological Chemistry. Vol 290, N0. 46 under the title, " Sph3 Is a Glycoside Hydrolase Required for the Biosynthesis of Galactosaminogalactan in Aspergillus fumigatus.
The researchers discovered the sugary polysaccharide (galactosaminogalactan (GAG),) and that by manipulating it were able to adjust AF virulence.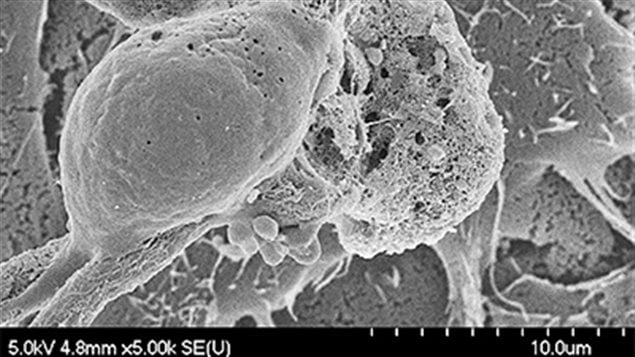 They also discovered a particular protein's role Sph3 in producing GAG, and are now working on using that enzyme to develop ways to turn around the protein to break up the sugary matrix protecting the fungus.
As the protection is weakened by, it would then open up the fungus to attack by natural defence and by anti-fungals.
In a press release by the team at McGill and Toronto's Hospital for Sick Children, collaborator Dr. P. Lynne Howell (Hospital for Sick Children) wrote
"By using the hydrolases, you essentially chew up the protective matrix around the fungus and therefore reduce the tolerance the fungus has, and so the existing antibiotics we have now become more effective".  Dr. Howell adds, "What we are currently trying to do is develop this particular enzyme, as well as other hydrolases, essentially for combination therapies where you'd use the hydrolase plus an antibiotic or antifungal."
Dr. Sheppard's team feels this could lead to a major breakthrough in potentially saving the lives of vast numbers of victims of aspergillosis.