'I don't wanna'
Snow is starting to accumulate in different parts of Canada and many Canadians are dreading the thought of having to shovel snow out of the driveway to free their cars each time the snow falls. There are days when you just don't want to do it. Your back hurts, there's too much snow, it's too cold, you're in a hurry, your mitts are wet, where's the shovel?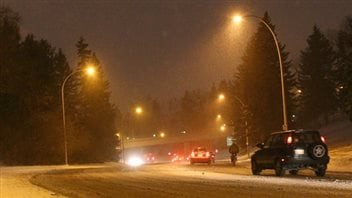 'I'm busy'—a common theme of Canadian teens
If you try to get your teenagers to do it they are often asleep or it is one of the rare times they purport to be studying.
To avoid the hassle, some people sign contracts with companies that will take on the job for the entire, long (five months) winter for a fixed amount of money. But others decide they will do it themselves and then regret it. For them, there is a new app.
'Help!' will be answered for a fee
Called TouchPlow, the computer application connects them with local snowplow operators who, for a fee, are available to come clear the driveway within four to 24 hours. The service is available across Canada, except in the provinces of British Columbia and Quebec.
'Do it for mom'
Because it is a nation-wide service, it also means someone in one part of the country can purchase a one-time snow clearing service for their elderly parent who may live thousands of kilometers away.
Prices fluctuate but average between $20 and $40 following a moderate snowfall. How much snow there is and how fast you want it cleared can drive up the price.
'I hate November'
Just knowing the service is available may reduce some of the fear and loathing that often sets in in the month November.