A new report has once again indicated climate change as a principle threat to polar bears.
The news came in the release of  International Union for Conservation of Nature (IUCN)  "Red List of Threatened Species"
The IUCN was founded in 1948 and according to their website, is the world's oldest and largest global environmental organization.
The assessment released last week says melting of Arctic sea ice due to global warming and climate change is the single biggest threat to the bears and it will "seriously threaten Polar Bear survival in the future".  The IUCN has listed the Polar Bear as "vulnerable".
The report says its scientists used a variety of computer models based on current and historical sea-ice conditions and polar bear sub-population data to make its projections which indicate a probable scenario of substantial loss in overall bear populations saying the species could decline by 30 percent over the next three to four decades.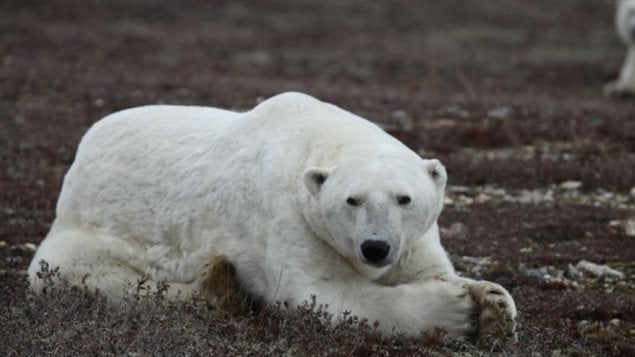 Based on the latest, most robust science, this assessment provides evidence that climate change will continue to seriously threaten polar bear survival in the future," says Inger Andersen, IUCN Director General.
The IUCN website says studies show the loss of Arctic sea ice has progressed even faster than most previous models. Although yearly ice rates vary, the average from 1979 through to 2011 shows a clear linear trend of 14 percent loss each year.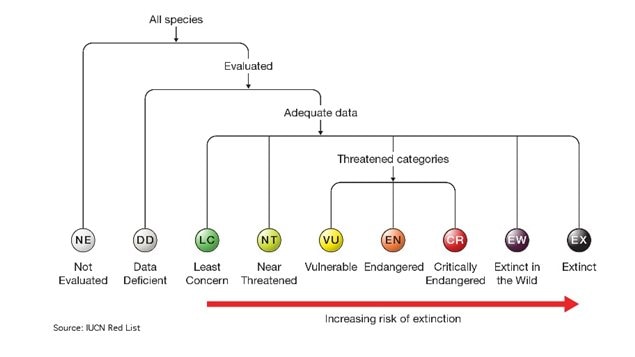 Polar bears need the ice to hunt, primarly seals, and as the ice season gets shorter, and more unpredictable, the bears are going hungry longer. There have been instances of bears starving, while another effect is a change in their habits to seek food on land such as garbage dumps, or raiding bird nests, often destroying entire colonies.
Polar Bears and ripple effect of climate change
Arctic nations (Canada, Denmark -Greenland, Norway, Russia, and the United States), have recently committed to a 10-year plan to help preserve the bears, the first international cooperative conservation plan for the bears, called the Circumpolar Action Plan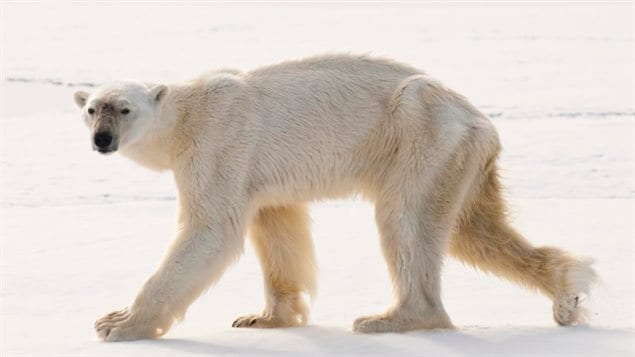 On the IUCN website Dag Vongraven, Chair of IUCN's Species Survival Commission's (SSC) Polar Bear Specialist Group is quoted saying "IUCN is actively working with those countries, providing scientific data and advice to help implement the agreed plan in the most efficient and cohesive way possible. We truly hope that the action plan will make a difference for polar bear conservation."
The Red List of Threatened Species includes 79,837 assessed species, of which 23,250 are threatened with extinction.
The list this year also includes 29 fungi  with habitat loss and climate change as the threates. The giant redwoods of California are listed as "endangered" mostly due to logging,
The IUCN update also indicates serious threats to coastal marine life due to pollution and overfishing and other destructive fishing habits. Some 1,400 bony fishes including both nearshore fishes and deep-sea fishes of the Eastern Central Atlantic – covering the area from Mauritania to Angola were listed with three percent as being threatened with extinction, In the Caribbean, 1,340 species were listed with five percent threatened with extinction.
In the report some 24 critically endangered species have been listed as possibly extinct mainly due to invasive species and habitat loss.
IUCN Polar bear specialist group