Canadian hospitals were created for acute care and are not well organized to deal with the increasing numbers of elderly patients they get. Mount Sinai Hospital in Toronto has created a model of best practices that improved care for seniors and saved money, and the model will be shared with 15 other health care organizations across the country.
"There's really a demographic shift going on," says Maureen O'Neil, President of the Canadian Foundation for Healthcare Improvement. "There's a much higher percentage of the population who is over 65, over 85 indeed, and this will only increase over the next couple of decades. So it's important that we start to understand what good practice looks like now."
Listen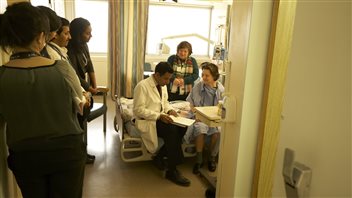 Model calls for specialized teams
The Acute Care for Elders (ACE) initiative suggests that teams of specialist doctors, nurses, social workers, therapists, pharmacists, dieticians and volunteers to provide coordinated care for patients.
The model suggests tools to help emergency room staff identify high-risk seniors. It offers protocols for issues common to the elderly such as medication management, pain control, falls and pressure ulcers. It seeks to reduce the use of urinary catheters and to take several steps in discharging patients and following up to ensure they do not become confused, fall or need to return to the hospital.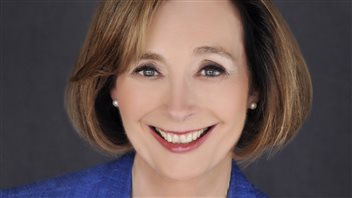 Teams will share information
The model will be offered on a website and health institutions can signal their interest. Of those that already demonstrate a commitment to improving care for seniors, 15 will be selected. They will each get $40,000 to implement ACE.
They may adapt the plan to their own situations, but must commit to keeping records, analysing their success and sharing information with others. Mount Sinai Hospital itself noted several improvements: Among patients over the age of 65, there was a 28 per cent drop in the lengths of stay, 14 per cent fewer readmissions within 30 days, a 93 per cent decline in pressure ulcers and 74 per cent less use of urinary catheters. It also saved the hospital close to $6.7 million in 2014.
Hoping 'to increase the quality of life for patients'
In sharing the model, "we hope to increase the quality of life for patients," says O'Neil. "We hope to see the kinds of things that Mount Sinai saw…in the fifteen teams that participate across the country."