Canadian fine art set another record last night when paintings by iconic Canadian artists, including Group of Seven artist Lawren Harris, garnered record prices on Thursday night at the Heffel Fine Art Auction in Toronto.
The auction at the Park Hyatt Hotel featured 157 important works of art by well-known Canadian artists, including Tom Thompson, Alex Colville and Jean Paul Riopelle.
Harris's Mountain and Glacier was the biggest seller of the night, going for $4,6 million. The painting was estimated to fetch between $1 and $1.5 million. His Winter Landscape sold for $3.6 million (est. $1.2 – 1.6 million) and Winter in the Ward for $1.1 million (est. $500,000 – $700,000).
"Our 20th year of live auctions has been particularly gratifying, thanks to Lawren Harris's remarkable momentum," said David Heffel, President of Heffel Fine Art Auction House. "It's rewarding to participate in the growth of the international art market and share sought-after masterpieces with the public as they pass through one set of hands to the next."
Tom Thomson's historically significant After the Storm, believed by experts to be the last work he produced before his very mysterious death on July 8, 1917, achieved $1.3 million (est. $500,000 – 700,000).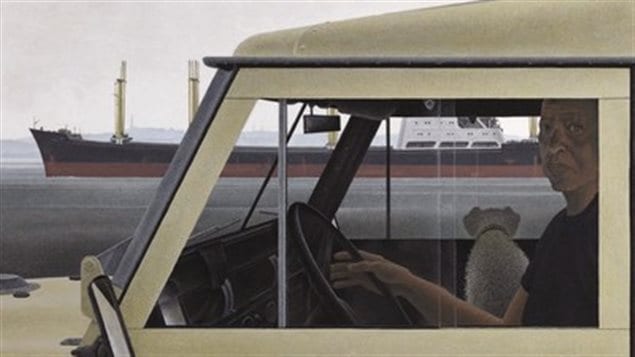 A painting by renowned Canadian artist Alex Colville sold for $1.88 million, more than double the estimated result.
Harbour, painted in 1975 and still in its original frame, was estimated to sell for between $500,000 and $700,000, said Heffel.
Related story:
Tom Thompson – Iconic Canadian painter's last work at auction