On the eve of the international climate conference in Paris, Canada has announced it is more than doubling its previous contribution to help fight climate change in developing countries.
The announcement was made Friday at the Commonwealth leaders meeting in Malta.
"I'm here today not just to say Canada's back, but to show it," Liberal Prime Minister Justin Trudeau told the 53 leaders before making the announcement that Canada will kick in 2.65 billion dollars over the next five years.
Canada had previously given $1.2 billion under the previous Conservative government of Stephen Harper
In 2009 in Copenhagen, governments had promised to create a $100 billion annually in financing which would go to such projects as creating clean power generation in order to reduce greenhouse gases.
Canada's Foreign Affairs Minister Stéphane Dion  said at a news conference in Malta. "Unfortunately we are in a world where climate change is affecting other countries", adding that the money " is not an equalization payment . . . It's not a transfer. It's for projects that will help".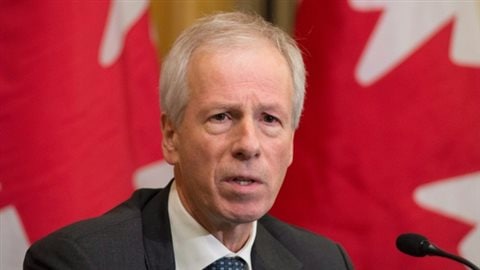 Most of the leaders at the Commonwealth meeting will also attend the Paris event which starts next week.
The huge Paris event is the 21st meeting known as the Conference of the Parties  (COP21). About 50,000 participants are expected,  with some 25,000 as official delegates from governments, civil society, UN agencies, and Non-governmental organizations (NGO)
At this meeting also known as the Paris Climate Conference, a legally binding and universal agreement will be sought to try to keep warming below an increase of 2 degrees Celsius. This will be a first in over 20 years.
Additional info on Canada and climate: Rosemary Barton-CBC
Official COP21 trailer