The Quebec provincial government has tabled new legislation to create its own long-gun registry, nearly three years after Ottawa under the previous Conservative government decided to scrap the federal long-gun registry.
The proposed legislation, called Bill 64, the Firearms Registration Act, would require that all firearms in Quebec be registered. Anyone who settles in Quebec would have 45 days to register the firearms with provincial authorities.
The penalty for an individual failing to register a gun would be a fine ranging from $500 to $5,000.
"We must establish a gun registry," Quebec Premier Philippe Couillard told reporters Thursday. "I think we are in Quebec pretty much united on this point that firearms are not ordinary objects, they need to be registered."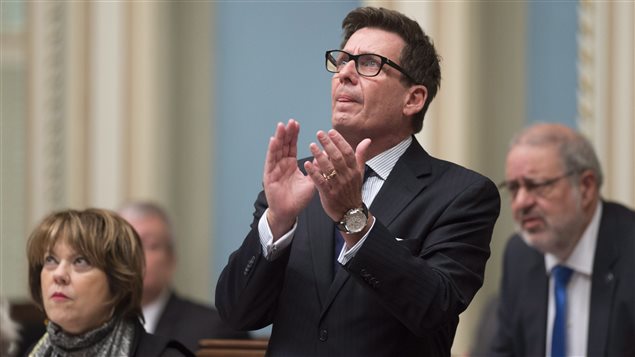 Interim Public Security Minister Pierre Moreau presented the bill three days before the 26th anniversary of the 1989 Montreal Massacre, when a gunman armed with a semi-automatic rifle burst into the campus of Montreal's École Polytechnique and shot 28 people, killing 14 women, before turning the gun on himself.
Several survivors and loved ones of victims, many of whom have been fighting for years for tighter firearm restrictions, were present in the provincial legislature as the bill was presented.
Building from scratch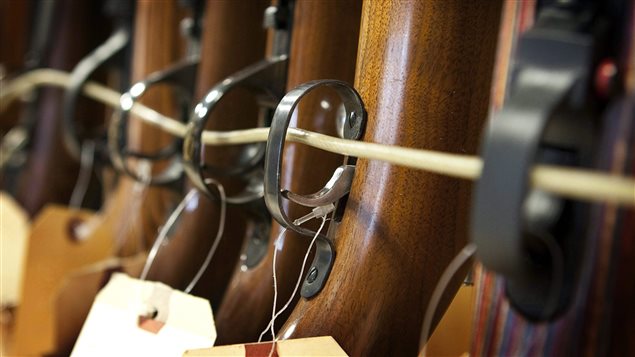 But Quebec will have to build its firearms registry from scratch. It is estimated that there are about 1.6 million rifles and shotguns in Quebec. And there are 68,423 restricted firearms and 28,242 prohibited firearms registered in the province, according to the Royal Canadian Mounted Police.
The province had fought a long legal battle to keep the Quebec portion of federal data collected after long-gun registry was abolished in 2012.
But an a split 5-4 decision, Canada's Supreme Court found the federal government's law requiring the destruction of gun certificate information was lawful under the Constitution, and Quebec had no right to the data.
The provincial government estimates the new system will cost between $15 and $20 million, Couillard said.
"We've made it so that the cost of implementing the system will be limited," he said. "The main challenge is putting the system in place at the right price and we will be extremely tight on this."
Critics of the plan say the government's estimates are wildly off the mark. They point to the federal long gun registry, which was initially estimated to cost Canadian taxpayers about $2 million dollars annually, but ballooned to an estimated $2 billion dollars over its 19 years of existence.
"Of course we've learned from what happened in Ottawa," said Couillard.
Complicated rules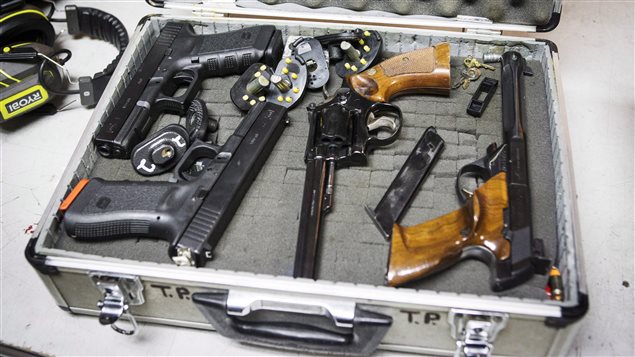 Under the Canadian firearms classification systems, firearms are divided into three categories: non-restricted, restricted and prohibited. Most so-called long guns – hunting rifles and shotguns – fall into the non-restricted category. Handguns – revolvers and semi-automatic pistols – fall into the restricted category, and automatic weapons fall into the prohibited category.
Only people with valid firearms acquisition and possession licences are allowed to buy firearms. For example, to be able to hunt, Canadians have to apply for a firearms licence for non-restricted weapons. Only people who undergo thorough police background checks and take a special firearms safety course are issued the licence.
Someone who wants to own a handgun has to go through an additional safety course, be a registered member of a properly licensed shooting club, and has to register with local police the route from his or her residence to the shooting club. In addition to having special trigger locks on them, the handguns have to be always transported in a locked container, with the ammunition carried in a separate locked container.