A new study suggests there may be a link between taking antidepressants in pregnancy and the child being diagnosed with autism by age seven. The University of Montreal study found the link to be strongest with the class of drugs known as SSRIs taken during the second and third trimesters.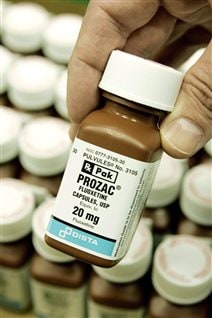 Autism cases increasing
Autism is the fastest-growing developmental disorder in the western world.  Its incidence has increased 6-fold over the last two decades. Children diagnosed with autism spectrum disorder may have difficulties communicating socially and may exhibit repetitive behaviour. There is about one case per one hundred in the general population world-wide.
The cause of autism is not understood. One group of scientists theorizes it may have something to do with bacteria in the gut. Others suggest environmental factors may be at play. It is clear that it does not have to do with vaccines. A study suggesting it did was thoroughly discredited.
Risk could be doubled
In Canada, 4.5 per cent of pregnant women have reported using antidepressants. This latest study of births in the province of Quebec between 1998 and 2009 found that mothers who filled at least one prescription for antidepressants in the second and/or third trimester had a 1.87 times higher risk of having an autistic child. The risk was 2.17 times higher among those who had taken SSRIs such as Prozac or Paxil.
Experts warn against sudden cessation
There is other research suggesting there may be a link between the use of antidepressants and autism, but no cause and effect has been established. Experts also warn worried mothers-to-be to not stop taking their medications, but instead to speak with their doctors and possibly discuss tapering the dose.
The study was published in Jama Pediatrics.