The acquisition of a large armoured vehicle by the city of Winnipeg police force has once again raised the question of the "militarization" of police in Canada.
A variety of similar such heavily armoured vehicles have been acquired by police forces in most major Canadian cities withs costs ranging from between C$300,000 to 400,000
The federal police force, the Royal Canadian Mounted Police (RCMP) have a variety of some 18 similar armoured vehicles stationed across the country.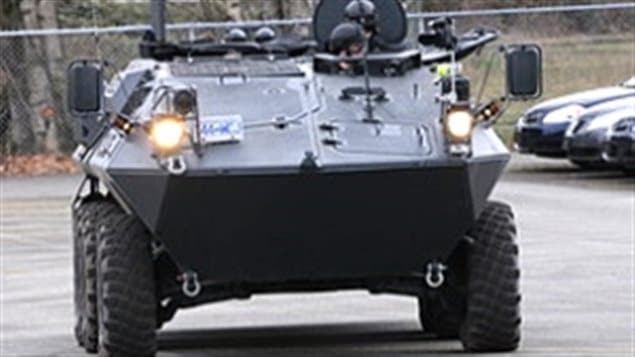 Police forces in Canada are now more commonly equipped with the military C8 assualt rifle as well.
Quoted in a CBC article , Frank Cormier, a criminology professor at the University of Manitoba, said,  "The idea of militarizing police, this is something that we've been seeing throughout North America, throughout the world, for the past decade or two. It's rather distressing to those who study police and public relations," he said.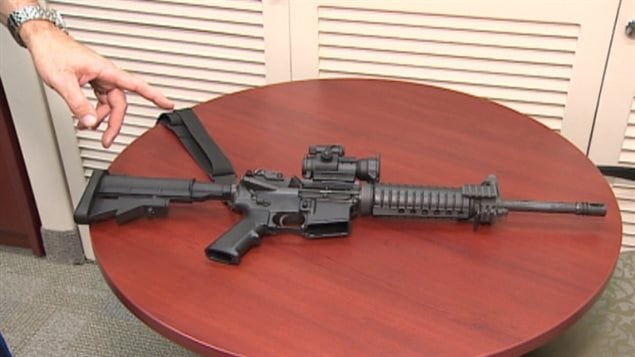 Critics of the "creeping militarization" say when police appear more and more often in body armour and military clothing, with automatic weapons and armoured vehicle, it creates distance and fear between the population and the forces.
In a Postmedia article by Ashley Csanady in 2014,  Kevin Walby a professor of criminal justice at the University of Winnipeg said, "The more interesting aspect of the militarization of the police is actually on the strategy side,"
He pointed out that police in both Canada and the US are being trained with military methods and tactics, and that police now often use military language  in referring to various situations.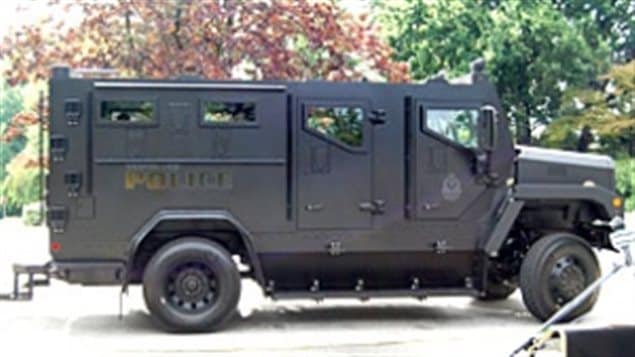 In terms of physical surveillance, the purchase and use of helicopters for aerial surveillance have also been called into question. Winnipeg bought it's helicopter for $3.5 million and residents  are reported saying it's more of an annoyance than providing safety, as it hovers over the city almost every summer night.
Two police helicopters were kept hovering over Montreal for days during the student strikes in 2012 at a combined cost of over $2,000 an hour.
Critics of this creeping militarization say it tends to escalate tense situations rather than de-escalate.
The US has for years given  or sold surplus military equipment to police forces across that country, but in response to the militarization issue, US President Obama banned the practice for some military items in May of this year.
Additional info