Tech Girls Canada is the group of like-minded women organizing to raise awareness and create pathways for young women to move toward STEM careers in the future.
In so many of the fields of science, technology, engineering and math, (known as STEM) women are missing. For Saadia Muzaffar, the founder and head of partnerships at TGC, it's not just about increasing the numbers of women, it is also a matter of increasing the diversity of women working in these areas.
Listen
As the website asserts: "Proudly supporting Women of Colour, LGBTTQ, and Aboriginal Trailblazers, TGC is committed to fostering collaboration in designing solutions to address the barriers for diversity and equity in the technology sector."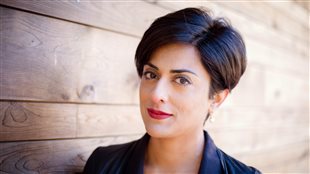 "There are mostly men, and mostly white men creating technology but we are all consumers, and as consumers we are all different so it means that our perspective is missing from that creation." says Muzaffar.
She describes the example of Apple, when it was identified that their health app did not provide the opportunity to track mentrual cycles. Instead of welcoming the good idea, there was resistance to the change.
Strength in Numbers, a previous TGC campaign, revealed that while many organizations are welcoming women into the labs and studios, the actual numbers of gender diversity in technology have decreased over the last ten years in Canada.
Diversity is so much more than gender
Saadia Muzaffar says societal attitudes are a big challenge. From her own experience she knows the work it will take to counter the messages girls internalize between the ages of 9 and 14.
She remembers growing up planning on following her father into a career in engineering. But there was a change during adolescence. She says it is still difficult, faced with the barrage of expectations and images, for girls to plan beyond the "careers that have traditionally been designated to women, which is like caretaking and nursing and teaching."
The group will be announcing new partnerships early in 2016, and they're particularly proud of the coming expansion with some small and medium-sized media and technology companies, particularly the start-ups.
TGC has 11 chapters across Canada and they operate virutally. Saadia Muzaffar says, "We are where our hearts are."