Canada's economy added nearly 23,000 jobs in December, but the unemployment rate stayed level at 7.1 per cent as more people joined the labour market in search of jobs.
The December numbers were driven by job creation in Ontario, which accounts for all of the new jobs created at the end of the year, according to Statistics Canada figures released Friday.
Meanwhile, employment declined in Saskatchewan, Nova Scotia, Newfoundland and Labrador, as well as Prince Edward Island.
'All quantity but with little quality'
December's jobs report was all quantity but with little quality, said Avery Shenfeld, managing director and chief economist of CIBC World Markets Inc, in a note to clients.
"The 23,000 gain in jobs was above the consensus (8,000) and at first blush appears surprisingly strong given the recent trend in GDP growth," Shenfeld wrote. "However, the quality of the jobs being created suggests that cracks are emerging in the labour market's surprising resilience, with part-time and self-employment leading the way."
Part-time jobs accounted for all of the increase in employment during December (+29,000), with full time positions actually falling by 6,000, Shenfeld wrote.
December's figure brings the total number of new jobs in 2015 to 158,000. That's a 0.9 per cent increase, slightly above the growth rate of 0.7 per cent over the same period in 2013 and 2014.
The December increase follows a drop of 35,700 jobs in November, which reversed a rise in temporary work likely generated by October's federal election.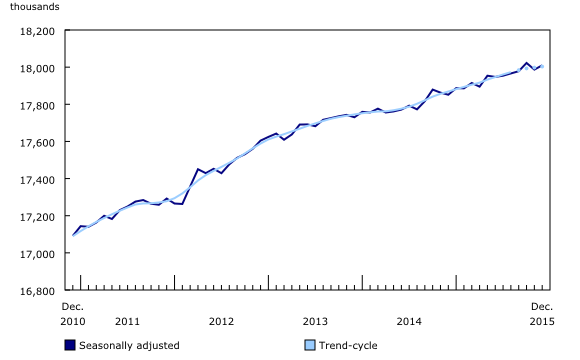 B.C. fastest growing province
Provincially, the fastest employment growth in 2015 was in British Columbia, up 2.3 per cent (+52,000), said the report. Despite this increase, the unemployment rate rose 1.2 percentage points to 6.7 per cent as more people searched for work.
In Ontario, employment increased 1.2 per cent (+81,000) in 2015, while Quebec added 48,000 jobs, a 1.2 per cent increase.
In Alberta, overall employment was little changed as declines in full-time employment were offset by gains in part-time work.
Newfoundland and Labrador was the lone province with a decline in employment in 2015, down 4,300 jobs, or 1.8 per cent, the report said.
Service industries lead job growth
In 2015, employment in professional, scientific and technical services grew by 5.2 per cent, according to the report.
There were also more people employed in health care, particularly in hospitals, and social assistance (+3.8%) in 2015.
Another welcome sign was the 2.1-per-cent rise in employment in manufacturing, the first increase since 2012. The employment gains in 2015 were spread across several manufacturing industries, and came mostly from British Columbia, said the report.
Natural resources lead decline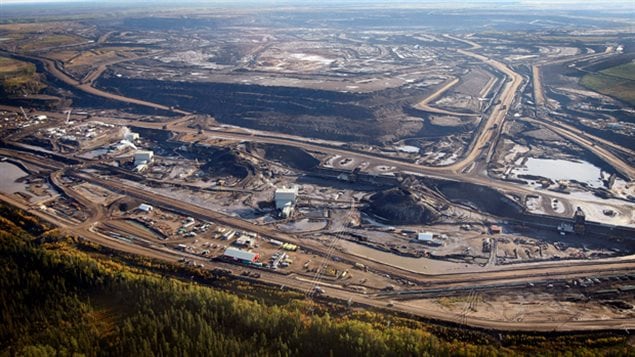 Not surprisingly, given the falling oil and natural resources prices, employment in natural resources fell by 6.8 per cent. Most of this decline was in Alberta. However, there were also smaller declines in Saskatchewan, Newfoundland and Labrador as well as Nova Scotia, said the report. At the national level, the largest declines were in the support activities for mining and oil and gas extraction.
Related stories: