A dispute with the recent "leftist" government in Greece has led to suspension of operations at two Canadian run gold mines there.
El Dorado Gold has announced it is "rethinking" its activities in Greece and has suspended activity at its Skouries project, one of several gold and other mines in the country.
It says the ruling Syriza party is playing politics with licensing of the facility. The government has sided with groups opposing the mines on environmental grounds adding the mines harm tourism.
In 2015 Greece revoked permits it had previously issued, resulting in legal action by El Dorado to resolve the issues, although not all have been settled.
The Canadian-owned operation says as of spring 2015 it has invested about 450 million dollars at Skouries and at another location called Olympias.
It addition to the announcement of suspension of development at Skouries, it has stopped further work at sites called Perama Hill, Sapes, and may stop expansion at the Stratoni mine.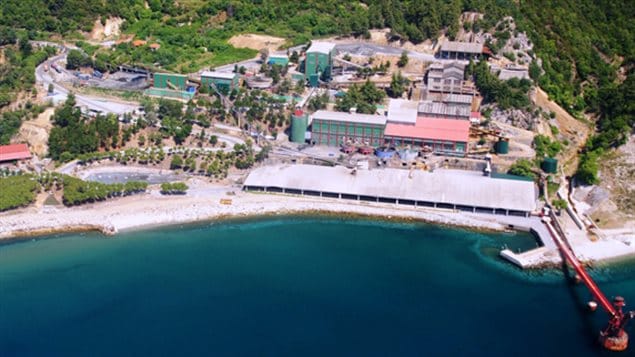 El Dorado officials say the company has complied with all rules, but that continued delays are compromising the mine's budget adding there is a confrontational attitude on the part of the government.
The Greek Energy minister says El Dorado has violated environmental rules and is trying to blackmail the government.
Skouries has pitted local environmentalists against those saying the mines bring jobs and money into the economy. The El Dorado mining projects employ about 2,000 people in Greece.
It also raises questions in the business world about Greece's ability to attract and protect foreign investment even as its economy still struggles.
El Dorado stock prices dropped upon news of the suspension of activities at Skouries and other sites.
Additional information –sources