Canada's International Trade Minister Chrystia Freeland has quite a balancing act on her delicate hands when it comes to the Trans-Pacific Partnership.
On the one hand, the former top-notch journalist, turned politician, has to balance the fact that the trade deal with 11 other Pacific Rim countries, including the massive American and Japanese economies, creates what has been described as the world's largest free trade zone. 
For an export-oriented economy like Canada getting unfettered access to all these new markets should be good news, at least in theory.
Worst public policy decision?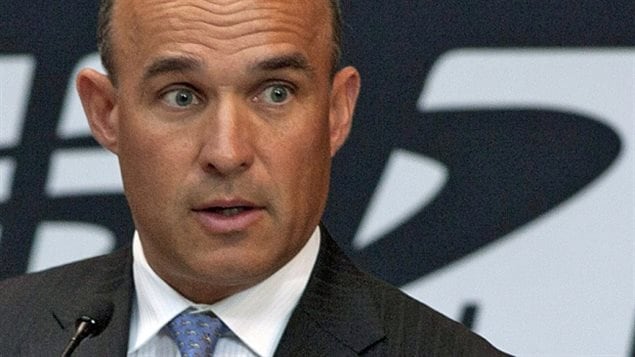 But the deal, signed by the previous Conservative government on Oct. 5 in the middle of the election campaign,  has come under criticism not only from the "usual suspects"  – trade unions, farmer groups, and the Council of Canadians – but also from the likes of Jim Balsillie.
The businessman who helped build Research In Motion into a $20-billion global player says the deal could cost Canada hundreds of billions of dollars.
"I'm not a partisan actor, but I actually think this is the worst thing that the Harper government has done for Canada," the former co-chief executive of RIM said in an interview with The Canadian Press back in November after studying large sections of the 6,000-page document.
"I think in 10 years from now, we'll call that the signature worst thing in policy that Canada's ever done…
"It's a treaty that structures everything forever — and we can't get out of it."
Balsillie told The Canadian Press his concerns about the deal include how it would impose intellectual property standards set by the U.S., the biggest partner in the treaty.
He fears it would give American firms an edge and cost Canadian companies more money because they would have to pay for someone else's ideas instead of using their own, Balsillie said.
Canada has no veto
But by Freeland's own admission renegotiating the TPP is not in the cards.
"At the moment with TPP, we as a government inherited a deal which had already been negotiated, in very intense and difficult negotiations with 12 countries," Freeland told reporters Thursday after a meeting at the University of Montreal as part of her cross-country consultations on TPP. "The negotiations are finished and for Canadians it's important to understand that it's a decision of yes or no."
While her predecessor, Ed Fast, actively promoted the deal he worked to negotiate, Freeland characterized herself this week as being in "listening mode." She met Alberta farm groups Monday, other concerned stakeholders in Vancouver Tuesday, university experts in Montreal Thursday and has more consultations set for the Toronto area over the next few days.
"This is a very big, complex agreement. I've heard from some stakeholders that they're only now starting to digest it and starting to understand which parts of it will be relevant to them," she said, admitting to reporters in Vancouver that her stakeholder discussions Tuesday revealed some things that were news to both her and her officials.
She declined to specify exactly what.
All 12 signatories to the TPP have two years to ratify it, but the treaty could come into force if the United States, Japan and four other countries give their approval, Freeland said.
"It's important for us to understand that we don't have a veto," she said.
Intense debate
The key moment in determining whether the treaty goes into force is parliamentary ratification, Freeland said.
"Only with parliamentary ratification in Canada can the treaty come into force for us," Freeland said. "And having spoken with the trade ministers of all the TPP countries, I expect there to be a very intense debate and consultation process in all the TPP countries."
But Freeland said the Liberal government hasn't set a date yet for parliamentary hearings on TPP or a final vote. Freeland also hasn't announced whether she will attend the formal signing Feb. 4 in Auckland, New Zealand.
Freeland said the key date is ratification, not the formal signing. But her parliamentary secretary, David Lametti, said in order to ratify, Canada would have to sign the deal.
"So we'll go through each step one at a time," Lametti said.
He insisted that for now the priority for the government is to consult with all the stakeholders before it makes up its mind.
Meanwhile, Freeland said the complexity of the TPP hasn't dampened the government's enthusiasm for ratifying a trade deal with the European Union known as Comprehensive Economic and Trade Agreement (CETA), pointing out that the ratification was one the priorities set our for her in the mandate letters she received from Prime Minister Justin Trudeau.
"I think CETA will be really the gold standard of trade agreements. I'm working hard on it and I'm confident we will get a deal soon," she said.