The number of fish caught in the world's oceans is 50 per cent larger than official figures suggest, according to a study from the University of British Columbia. Researchers say this hampers management of the stocks and masks a big decline in the total amount caught.
Local catches excluded
The numbers are different because many countries only collect data from industrial fishing and exports. They largely exclude subsistence and illegal fishing, discarded fish known as by-catch, fish sold to local hotels and restaurants, and fish caught in remote regions.
This other data was collected in 200 countries at the behest of UBC professor Daniel Pauley and over 12 years, compiled and compared to official numbers sent to the United Nations' Food and Agriculture Organization. Pauly reached two conclusions: "The world oceans and fisheries of the world are more productive than we knew. It's an asset for humanity that we shouldn't waste, we shouldn't lose by continuous overfishing," says Pauly.
Listen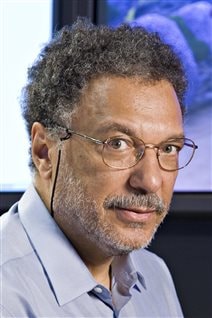 Risk 'we will gradually lose this important resource'
"And…the second finding: since 1996, the catches of the world go down–that is because of overfishing–and that, we should prevent because we will gradually lose this important resource."