It's all about the so-called "Energy east" pipeline.
It's a plan to reverse the flow on an existing pipeline to send oil sands crude from Alberta to refineries and ports in eastern Canada.
At a meeting on Friday, Alberta's Premier, Rachel Notley, and Ontario Premier Kathleen Wynne discussed climate change issues, but also the proposed pipeline.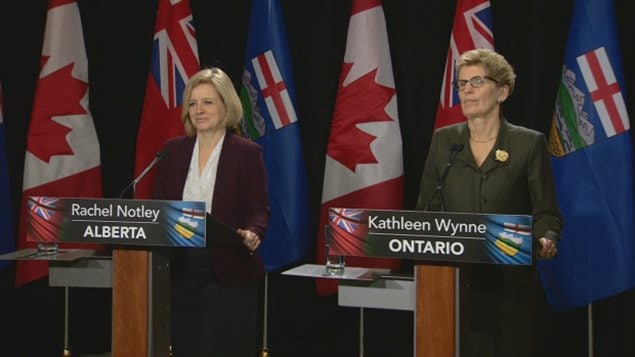 Ontario's government is in favour, but Montreal mayor Denis Coderre recently came out strongly against it, saying the risks outweigh any benefits. Last year the mayor of Laval, a major city immediately north of Montreal also indicated his opposition.
Mayor Coderre's comments has heated up a long-standing war of words between pipeline proponents and those opposed.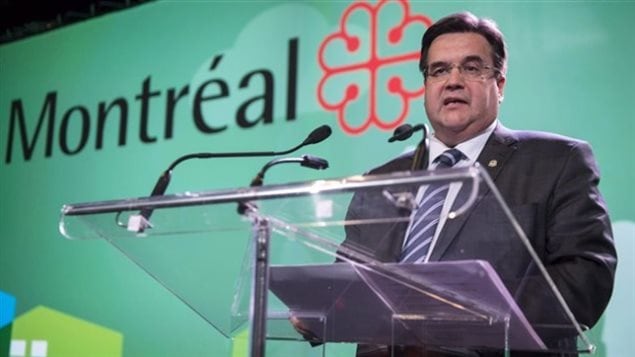 In a CBC news report  Premier Notley said on Friday, "Frankly, municipal leaders who don't see that are being short-sighted," said Notley. "This pipeline is part of building a strong Canada, it's part of building a strong economy."
Wynne said that people in Ontario "care a great deal" about the potential jobs that the proposed Energy East pipeline could create in the province and across Canada.
A spokesman for TransCanada pipelines said the company would wait to see precisely what the mayors opinions are and then continue consultations with politicians and stakeholders.
Additional information -sources