Another bit of controversy has begun in Canada over a half-time show at a major sporting event. Canadians are becoming increasingly upset that Canadian artists are not being featured at these major events.
Earlier this year there was disappointment and anger over an American pop group performing at the championship final of the Canadian Football League's "Grey Cup" game. That was muted somewhat by Canadian country star Dean Brody performing the kick-off show before the game, and another Canadian Bobby Bazini singing the national anthem in English and French.
Even more anger was expressed at the hiring of the closing acts at the international PanAm games. American Kanye West was the headline performer  along with lesser known American rapper, Pit Bull, for the event in Toronto this past summer. The anger included the fact that not only are they American, but West is always controversial in his own right and not a big favourite in Canada.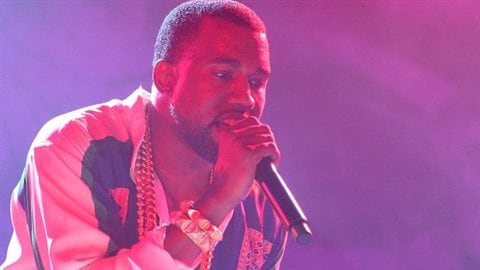 That reputation held true when he stormed off the stage half way through his performance.
Now, another "foreign" artist is performing at a major event and comments are flying once again.
The National Basketball Association (NBA) is holding its All Star game in Toronto next month. The half-time performer will be noted British star "Sting" and another British act, Coldplay.
While far less controversial, many again are tweeting and commenting about the choice.
Many say it's a bad fit, not the kind of performers suited for the NBA crowd, and others saying it's another case of foreigners in Canada.
Apparently many would much rather see a performer like Drake. They say he's not only a better fit, but he's Canadian. That seems to be increasingly important, and it's certainly not for a lack of top notch Canadian talent. Whether promoters will listen remains a question.
Additional information-sources