With a massive and ongoing campaign against seal hunting by various activist groups the seal-hunting industry in Canada had all but collapsed in the past several years.
Unfortunately it also took with it a much needed source of revenue and jobs for indigenous peoples in Canada who had always hunted seal for sustenance and clothing. There had been growing interest in products, primarily a variety of clothing made with seal fur to create items from boots and mittens, to vests, coats, purses and others.
After some effort, the European Union, which had banned seal products from being sold in their market, made a provision for allowance of indigenous seal products.
The EU requires that only seal products harvested by Indigenous people and certified by a recognized body are allowed to be sold in the EU.
However, there was no real certification process in Canada, and although Nunavut's government was recognized as a certification authority by the EU, the market now was so weak, that even though indigenous products were allowed, there still was little market for them.
In 2015, the federal government in Canada announced a $5.7 million programme over five years called the Certification and Market Access Program for Seals (CMAPS)
The idea was to create a certification and tracking system so that seal products created by aboriginals in Canada can be sold to Europe.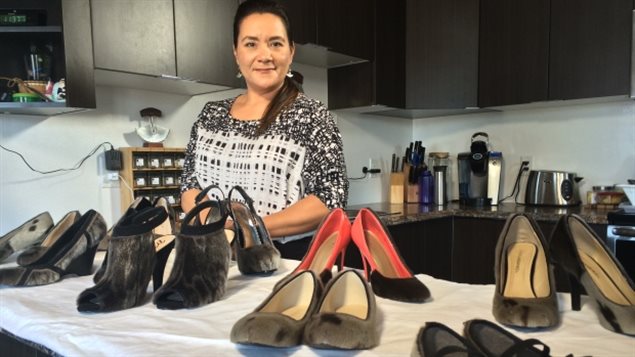 In a press release today, Peter Taptuna, Premier of Nunavut was quoted saying, "The EU ban on the import of seal products continues to affect Nunavut sealskin prices. The establishment of CMAPS supports our continued efforts to promote sealing as a sustainable industry, and actively market this important product through the Inuit exemption. It is also an opportunity to strengthen international knowledge and break down barriers to understanding why the sealing economy is so important to our people."
Today an agreement was signed by the federal Minister of Fisheries, Oceans and Canadian Coast Guard and the Premier of Nunavut Territory signed the first agreement in that plan to hand over $150,000 in federal funds to the territory..
The Government of Nunavut will use the new funds to lead a number of projects in collaboration with the Nunavut Arts and Crafts Association and others. These projects aim to increase the amount and market value of sealskin products, reinvigorate the industry overall, and bring awareness and opportunity to Inuit about accessing the EU and other markets.
Currently, the Nunavut Department of Environment is the only Canadian recognized body designated to certify that seals harvested in Nunavut meet the requirement of the EU Regulation.
In announcing the handover of funds, Minister Hunter Tootoo said, "The seal harvest is a traditional way of life for Canada's Indigenous people, and it provides a key source of food, clothes and income for many Inuit families. This financial agreement will help Inuit families to create value-added seal products and it is a key way in which this Government is demonstrating its commitment to supporting northern economic development."
Additional information-sources