They've graduated from the highest learning institutions, yet complaints continue from employers : the grads can't write properly, are inarticulate, are weak in math, and lacking in analytical skills.
In Ontario, Canada's most populous province, and home to several major internationally ranked universities and colleges, there's a plan to get a handle on the situation.
Harvey Weingarten is the President of the Higher Education Quality Council of Ontario  
Listen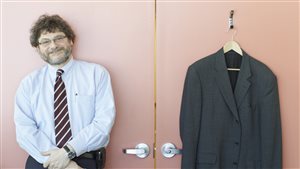 Post-secondary institutions insist they're doing a good job turning out highly educated grads prepared for the work force and careers.
Indeed a 2015 study called Youth In Transition: Bridging Canada's Path from Education to Employment, showed that 83 per cent of educational institutions believe their grads are equipped for the workforce.
This compares rather differently from employer's opinions whereby a mere 34 per cent agreed with that statement.  Surprisingly, just 44 per cent of students themselves thought they were adequately prepared for work.
It seems employers are looking for future employees with "soft" skills, such as communicating, problem-solving, critical thinking, and ability to work in team situations, but say the students they see are deficient in those skills.
Harvey Weingarten, whose organization advises the provincial government on education issues, says the time has come to measure students abilities in such areas both when they arrive at university and when they leave.
Weingarten is currently seeking institutions ready to join in the effort and have students take a voluntary 90 minute test, starting with the entrance classes this fall.
The test would have no bearing on student's university marks or graduation, and is not designed to "rank" institutions either, but as Weinstein says, "will show quite simply whether students have these skills or not".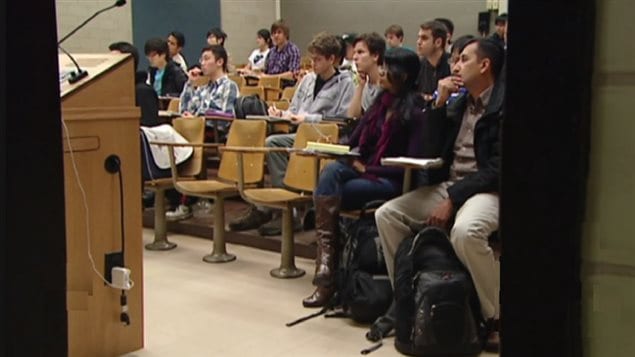 Where the blame lies if students are not graduating with appropriated comprehension, communication, numeracy and other skills is hard to pin down.
Some blame the lower levels of education for pushing students through with a "No zero" policy, lowering of standards, and lack of realization of responsibility for deadlines, others says its "helicopter parenting" whereby young people
The test called "Education and Skills Online Assessment is a development of the Organization of Economic Co-Operation and Development (OECD), a test Canada helped develop and has validated.
Weingarten says that it would benefit everyone. It would show the institutions how well they are doing and where to improve if needed, with the same situation for students, and also show employers how well prepared future hires are for the requirements of the workplace.
After evaluation of the preliminary phase, should the exercise prove useful enough for the provincial government to want it adopted province-wide, Ontario would become the first jurisdiction in North America to give entrance and exit exams in the 3 R's to all post-secondary students.
Additional information -sources