In the midst of a controversy over the Liberal government's plan to proceed with a massive  sale of armoured vehicles to Saudi Arabia comes word the government is seeking a salesman to promote and increase Canadian arms sales to the Middle-East.
Under the previous Conservative government, a $15 billioin deal was struck with Saudi Arabia to supply them with the latest version of Light Armoured Vehicles (LAV) produced by General Dynamics- Canada in London Ontario.
The Conservative government was highly criticized for supplying weaponry to a state which many critics say has a dismal human rights record.  A UN report also criticized the Saudi's for an indiscriminate bombing campaign in neighbouringYemen.  Because of these concerns, it was thought the new Liberal government might scrap the deal.
However, in January, Foreign Affairs Minister Stephane Dion speaking on a CBC programme was questioned about the deal after the Saudi's carried out a mass execution of 47 prisoners, including a prominent Shia cleric, which caused massive protests in Iran.
At the time Minister Dion said, the deal would not be stopped, "What's done is done and the contract is not something we will revisit".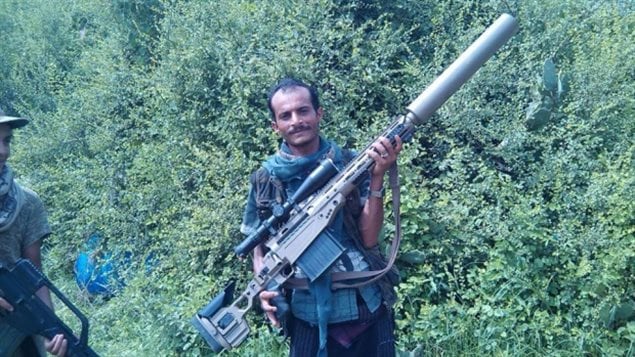 This week Prime Minister Justin Trudeau said the deal would go through because otherwise Canada's ability to conduct international business would be seriously jeopardized.   Speaking to journalists during his visit to the United Nations, he said, "It would indeed be just about impossible for Canada to conduct business in the world … if there was a perception that any contract that went beyond the duration of the life cycle of a given government might not be honoured."  He added the previous government was democratically elected adding "They signed on to a contract and we are bound to respect that contract."
Foreign Affairs Minister Stephane Dion, also in New York told reporters that the government will make changes to it's policy on arms sales. "What Canada must do, and we will do it with more rigour than ever before – we will have things to announce on this matter – is ensuring that the equipment that we sell is not misused."
Now the Crown agency that promotes exports, Canadian Commercial Corporation, (CCC)  is advertising for a director to be based in Abu Dhabi who, in addition to promoting commercial activity will increase sales in  defence and security equipment.
The position pays between $107,000 to $141,000.
 As it looks to continuously build its international business, CCC is seeking a dynamic and proven sales executive as its new Director, Business Development and Sales (BD&S) – Middle East to work abroad based in Abu Dhabi.  The successful candidate will increase sales opportunities in the Middle East in the defence/security and infrastructure/international commercial business sectors, augmenting Canadian market share and Canadian exporter profile; achieve regional and corporate objectives; and ensure long-term business growth for CCC.
At a defence exhibition in Abu Dhabi last year,  the local newspaper The National, reported that Canada spent $2.5 million on its sales pavilion for 53 exhibiting arms and related equipment companies.
Quoted by the Canadian Press,  Nelson Wiseman, Director of Canadian Studies at the University of Toronto said, "Saudi Arabia is a human rights violator, but that's the case with Syria, Iraq, Jordan and Egypt too".
Additional information-sources