A unique institution in Canada which investigates issues involving internet security has found some things of concern for users regarding major Chinese internet browsers.
Jeffrey Knockel is a PhD student and Senior Researcher at the Citizen Lab at the University of Toronto's Munk School of Global Affairs
Listen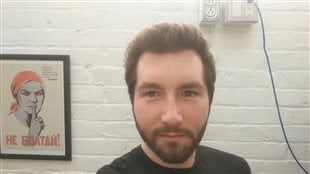 Citizen Lab has found that Baidu, UC and now QQ , popular browsers in China, all have privacy problems in the Android and Windows applications. These browsers can transmit  personally identifiable information, including a user's search terms, visited websites, WiFi access points and more.
All this data can clearly identify and locate a user. They also leave the data and individual vulnerable to surveillance by the internet service provider, wireless or network carrier, a potentially malicious actor, and/or government agency.
Jeffrey Knockel says "Even the person you trust most does not have access to this amount of information on you, and yet QQ receives it from everyone who uses their browser".
Citizen Lab communicated the vulnerabilities of QQ in February to the producer China's internet giant Tencent. They have since resolved some but not all of the issues.
Citizen Lab also asked Tencent if the vulnerabilities were due to state directives, but have not received an answer.
Earlier Citizens lab also found that the increasingly popular fitness trackers were also providing information and were vulnerable to third parties.  That report is called "Every step you Fake".