Increasing drug overdoses and deaths have prompted the government of the western province of British Columbia to declare a public health emergency. The province recorded 474 drug-related deaths in 2015. That was an increase of 30 per cent over the previous year.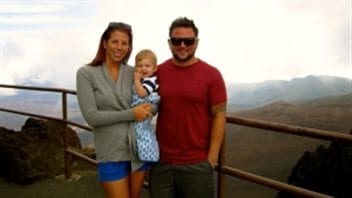 Not only hardened drug-users dying
Media have highlighted a problem with fentanyl, a drug said to be many times 100 time more powerful than morphine. The Globe and Mail has reported extensively on illegal manufacture and the sometimes-fatal dangers that arise from variations in dosage and its dilution with other substances.
Drug deaths have occurred not just among hardened drug users, but among middle-class recreational users. These occurred starting in the western part of the country and have spread east. The central province of Ontario is the most recent to have rung the alarm over a spike in overdoses from street drugs including fentanyl.
'Massive health crisis'
The drug problem originates in Canada, argues Benedikt Fischer, a senior scientist at the Centre for Addiction and Mental Health in Toronto. His editorial in the Globe says that "For years, Canada has medically dispensed more opioids, far beyond fentanyl, than any other country, except for the United States…In the past decade, the amount of opioid doses dispensed in Canada has just about tripled."
People who were originally prescribe opioids sometimes became addicted and/or began misusing the prescribed opioids, he argues, leading to what he calls a massive health crisis.
The B.C. government's decision to declare a public health emergency will enable officials to collect information on overdoses where, in the past, it could only do so after an overdose death. The government will also double the supply it currently has of take-home antidote kits.