A project to replace Montreal's streetlights should be postponed until health risks are investigated, says the city's opposition party Projet Montreal. The Montreal Gazette reports the party is also concerned about light pollution.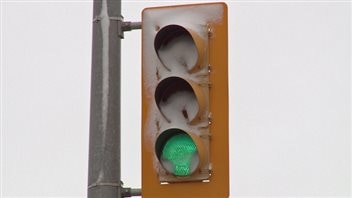 Some studies recognized by the World Health Organizations suggest white LED lights emit light which can affect the body's production of melatonin, critical for regulating sleep. The Gazette reports the city is open to changing the colour and intensity of the lights if studies warrant it.
The city's public health bureau and the province's standardization department are said to both be studying the project. The opposition wants them to report before the project goes ahead.
Other cities use LED street lights
Other Canadians cities such as Ottawa, Kingston, Edmonton, and Calgary have successfully installed LED lighting, a city official told the newspaper.
That said, CBC reports that LED traffic lights can be a problem because, unlike incandescent lights, they do not generate heat and can't melt snow. It cites an accident in Windsor, Ontario in February where a school bus broad-sided a car at an intersection. The bus driver said he did not see the red light because it was covered in snow.