A clock will be projected onto the side of Concordia University in Montreal counting down the time it will take to reach the critical threshold of 2 C above the world's pre-industrial temperature. An increase in temperature of this much is expected by some scientists to be the tipping point after which the world suffers devastating and irreversible effects from climate change.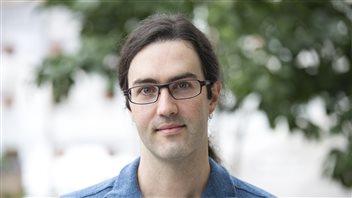 Trying to motivate action on climate change
The clock is available and free to anyone who wants to project it indoors or outdoors, to use on websites or in presentations. The initiative came from Montreal musician and activist David Usher, Prof. Damon Matthews and other collaborators, notably at Concordia University. They invite anyone wanting using the clock to email them at hello@cloudidmedia.ca .
"Ultimately we want to get this message out to as many people as possible," says Matthews. "The idea is to try to motivate action on climate change.
"When you look at this clock and the numbers spinning upwards and the time spinning downwards, it sends a very strong message and we want to get this message out as far as possible."
Listen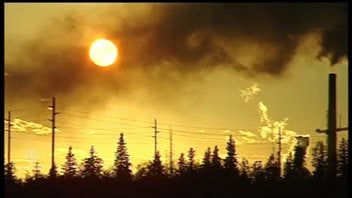 Clock to be reset every year
The clock has been set by leading climate scientists from around the world based on greenhouse gas emissions. It will be stopped and reset every year a week before Earth Day, this year on Friday, April 22. The creators hope there will be reductions in emissions and the clock will be reset downward in future.
"I think it translates the information into something that people can understand," says Matthews. "People understand time and the idea of 15 to 30 years is something that people can understand very easily…
Clock designed to paint a picture vivdly
"It puts these climate targets, it brings them out of the abstract—we don't really know what two degrees means—to something that we know is coming very quickly. "It's meant to paint that picture very vividly to people in a way that they can understand."