Funding shortfalls have obliged some hospitals in Montreal to close beds and forced one to double up patients in rooms intended for one person only, reports the Montreal Gazette.
The Jewish General Hospital built a new wing to house single patient rooms and the government of the province of Quebec promised to adequately fund it.  But the hospital was obliged to close 22 beds recently.  The Gazette reports that last week there was "an urgent space crunch" and the hospital decided to place two patients in the new wing in rooms that had only one source or oxygen and one button to call a nurse.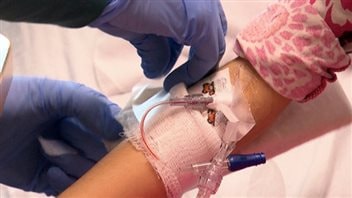 'Nothing surprises me anymore'
A nurse who asked to remain anonymous told the newspaper that staff members were very upset and that "nothing surprises me anymore." On the front lines dealing with funding shortfalls, nurses are being given more and more responsibilities. They often are obliged to work overtime for which they are supposed to be paid but which the Association of Nurse Practitioners says they sometimes do on their own just to keep up with the work.
Health care is funded by government in Canada and administered by the provinces and territories.  Quebec has imposed budget cuts to hospitals for years.
Many Canadians getting old, needing care
The government argues that new technology and improvements in treatment make hospital stays shorter. But at the same time, Canada has a big proportion of the population which is growing old and in need of more medical care. Some are in acute care facilities because there is a lack of long-term care spaces. The Gazette reports that 5,000 long term beds have been cut since 2003.
A brand new hospital was built for the McGill University Health Centre. Originally the government said it would be funded for 91 per cent occupancy. The hospital administration said that funding cuts forced it to use only 85 per cent of its beds.