It is billed as "an 80-page, full-colour anthology containing tales of Myth, Adventure, and Humor written and drawn by Northern Canadians".
The idea came from former Winnipeg Manitoba artist and writer Nicholas Burns.
Its actually an idea coming back from 30 years ago when it was first
Entertained visitors to Expo 86 in Vancouver, where 60,000 copies were snapped up.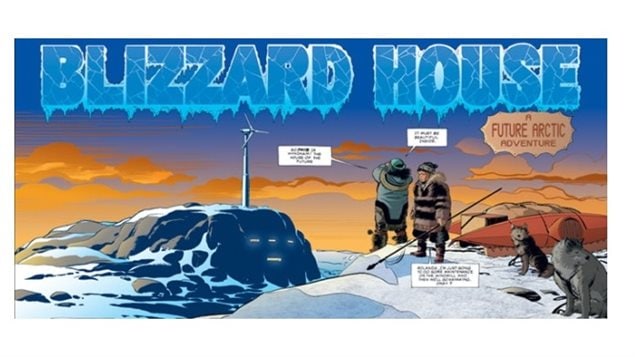 Burns moved way up to Rankin Inlet, Nunavut in 1984  and has loved it ever  since.  He says while life is difficult the book shows a lighter side of life in the north as well as reflecting northern Inuit culture.
Burns wrote three of the stories  and enlisted northern artists and story tellers for the others.
He expects the comic will interest southern Canadians and Europeans. Quoted by the Canadian Press he said, "I thought European audiences in particular — they romanticize First Nations communities and peoples and culture. But most people in southern Canada have very little knowledge or understanding of the North either."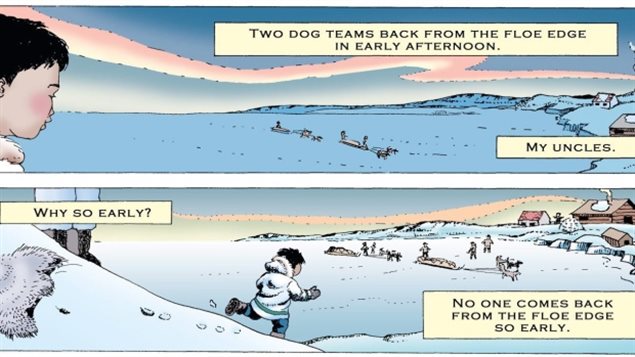 On Waiting . " I remember going down the shore with my .22cal rifle. I'd lie on the beach and wait for seals. You watch the tide rise and fall, you watch the jellyfish, and let your spirit wander", Michael Kusugak.
An Inuktitut version may come later, funded by sales of the book in English and French.
additional info- sources