Canadian and U.S. researchers have created a quick and inexpensive test for the Zika virus that does not require refrigeration. The paper-based test could eventually be used to screen blood, urine or saliva samples and could be programmed to detect other pathogens as well. The work was published in the journal Cell and involved scientists from MIT, Harvard University, Cornell University and the University of Toronto.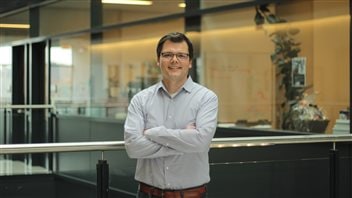 'A lab on a chip'
"It's basically a lab on a chip, is a way to think of it," says Keith Pardee, a lead author of the paper and an assistant professor at the University of Toronto. "We've designed three molecular components that functionally perform the same steps that you would have done in a clinical lab at hospital."
Listen
The Zika virus is transmitted by the Aedes mosquito and by sexual contact with an infected person. Where it has infected pregnant women, babies have been born with abnormally small heads and brain disorders. Some infected adults have developed Guillain-Barré syndrome where the immune system attacks nerves, sometimes leading to paralysis.
Test would help curb spread
Detection of Zika is important to those who are infected so they can get quick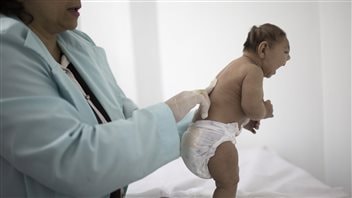 access to treatment. From a public health perspective, the test would enable officials to track the disease. They could isolate infected individuals to prevent them from being bitten by mosquitoes who could then transmit the virus to others.
The new test needs to pass regulatory hurdles before it can be made available. Researchers are seeking public and private partners to help. The best case scenario is that the test could be available in a few months. It costs between 60 cents and one dollar to make now, but the cost could go down with larger production runs.