They thought three-year-old Mira Akram Al Jawabrah had drowned in the Mediterranean Sea along with her parents and three younger siblings, but a photo has surfaced suggesting she survived the harrowing escape from Syria. But after 18 months of inquiries, family members in Canada have not been able to find her.
"Where does she live, who is she living with?" said Noor Al Jawabreh, Mira's aunt, to CBC through an Arabic translator. "How sad was it when she woke up and asked where her dad and mother were? She is very little."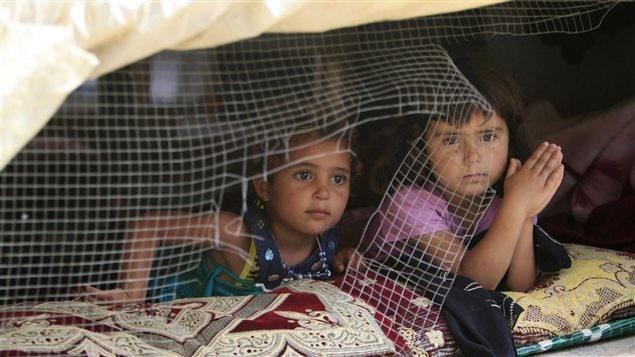 10,000 children missing
This story is just one of many. The humanitarian agency Save the Children estimates 26,000 unaccompanied children entered Europe last year. At least 10,000 have disappeared according to the European Union's criminal intelligence agency.
Mira and her family fled Idlib, Syria and were trying to cross from Libya to Italy when their overcrowded boat sank on Aug. 24, 2016. It was believed that they all drowned, but later a photo surfaced of Mira holding a white card with a number on it.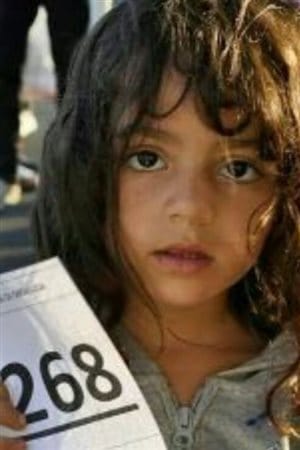 Family members told CBC they had been in touch with a Syrian community leader in Sicily and a Red Cross Lawyer who both said Mira was alive and on file with local authorities. But they have not been able to locate her.
The Red Cross has a program to help families find missing relatives. A spokesperson in Italy told CBC it had received a tracing request for Mira but that it was "extremely imprecise."
(files from CBC reporters Jack Julian, Olesya Shyvikova, Ghalia Bdiwe and Nancy Spina, and Canadian Press)