Canada's iconic wooden grain elevators, a wooden Ukrainian church, the prairie grasslands, a particular lighthouse- these are all parts of Canadian heritage that have been listed as 'threatened' this year.
The annual list of top ten heritage locations and structures has been released by The National Trust for Canada,  a national charity that inspires and leads action to save historic places.
The National Trust bases its choice on three main criteria; significance of the site, the urgency of the threat and the potential for a positive and creative solution, and the presence of active community support on the ground for preservation of the site/location.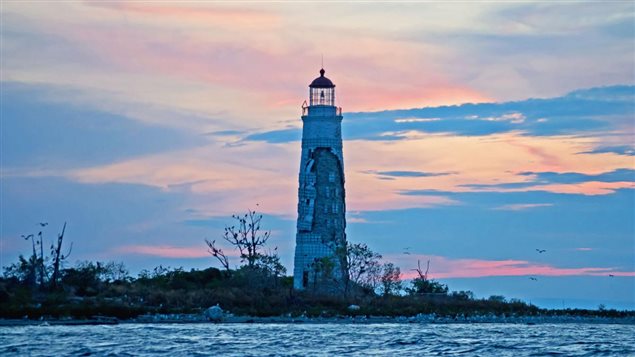 The list this year includes:
Canada's Wooden Grain Elevators – Rural icons vanishing from the landscape.
Vancouver's Chinatown, Vancouver, BC – Development wave crushes culturally unique neighbourhood.
Former Royal Alberta Museum, Edmonton, AB – Modernist gem under threat.
Spaca Moskalyk Ukrainian Catholic Church, Lamont County, AB – Marker of Ukrainian heritage could be lost.
Saskatchewan's Prairie Grasslands, SK –A storied landscape of natural and cultural value at risk.
Nottawasaga Lighthouse, Collingwood, ON – Imperial Tower crumbling into the bay.
Gibson Isolation Hospital, Belleville, ON – Tearing down a piece Deaf heritage for parking spaces.
Saint-Vincent-de-Paul Penitentiary National Historic Site, Laval, QC – Historic federal penitentiary wasting away.
St. Stephen Post Office National Historic Site, St. Stephen, NB – A National Historic Site being demolished by neglect.
Harbour Grace Court House National Historic Site, Harbour Grace, NL – Handsome colonial treasure deserves a fair trial.
RCI-future of prairie grassland
The National Trust notes that too many  of these cornerstones of Canada's history and cultural identity are being allowed to disappear  through a lack of recognition for their significance. This combined with simple neglect and lack of funding along with pressure from developmers and weak legislation means every year more is lost forever.
The 1925  Spaca Moskalyk Ukrainian Catholic Church near Mundare Alberta is an example of the situation. It is a wonderful representative and symbolic of many such churches erected across the prairies by Ukrainian immigrants. However with dwindling attendance, services ended in the 1990's and the structure deteriorated. Maintenance are repair costs to preserve it were estimated at almost $800,000 in 2011 and the parish council decided to simply burn it down. That decision was overturned by parishioners but unless they can raise funds, it too will likely disappear.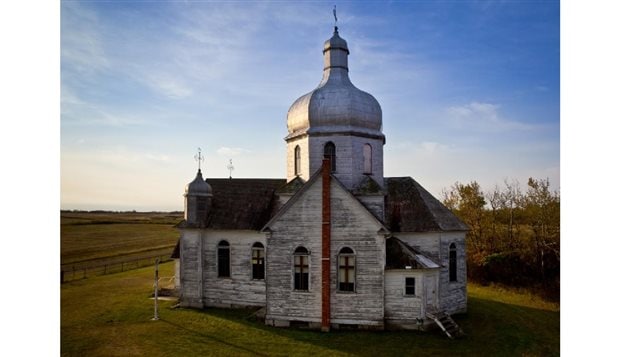 Another example is Vancouver's Chinatown  which began about 1886 and which is Canada's largest Chinatown.  However for years there has been intense pressure from developers.  Although building codes require a 'Chinatown' look to new structures, that is often overlooked along with building code heights. Increasing rents are driving many elderly residents out, and the combined pressures are eroding Chinatown's unique character.
The annual list was first created in 2005 to bring attention to important and/or significant heritage sites to promote their preservation and bolster local efforts to save them from being lost forever.