Canadian Prime Minister Justin Trudeau says he's encouraged by the pledge to stop paying ransoms for hostages made today by his fellow Group of Seven leaders in Japan.
The issue of paying ransoms was raised at the summit in Ise-Shima by Trudeau and British Prime Minister David Cameron as both leaders campaign against the practice of governments paying for the release of their citizens, arguing that the ransoms finance global terrorism and invite more kidnappings.
Trudeau's push for the ban on ransoms comes after Canadian hostage James Ridsdel was beheaded by the Abu Sayyaf militants in the Philippines in April as the Canadian government refused to pay his ransom. A second Canadian hostage kidnapped along with Ridsdel, Robert Hall, is also facing execution.
"We unequivocally reiterate our resolve not to pay ransoms to terrorists, to protect the lives of our nationals and, in accordance with relevant international conventions, to reduce terrorist groups' access to the funding that allows them to survive and thrive, and call on all states to do so," said the G7 leaders' declaration.
Source of income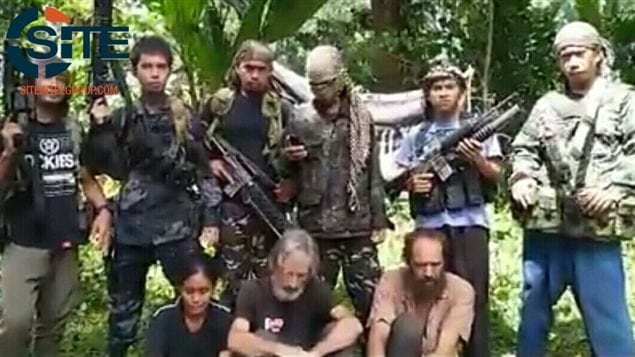 In their declaration the G7 leaders acknowledged that the payment of ransoms to terrorist groups is one of the sources of income which supports their recruitment efforts, strengthens their operational capability to organize and carry out terrorist attacks and creates incentives for more kidnapping for ransom.
However, the ransom promise closely resembled a G7 pledge from three years ago, something experts say member countries didn't live up to.
'Global challenge'
The G7 declaration strongly condemned terrorism "in all forms and manifestations."
"The attacks, atrocities and abuses of human rights targeting civilians and other victims perpetrated by ISIL/Da'esh, Al Qaeda and other terrorist organizations pose serious challenges to peace and international security, as well as to common values and principles for all humanity," said the declaration.
The leaders of Canada, France, Germany, Great Britain, Japan, Italy and the United States expressed "grave concern" over the growing number of terror attacks at vulnerable unprotected sites as well as cultural property.
They also called on the international community to make urgent and coordinated efforts to fight the threat to aviation security, calling it a "global challenge."
With files from The Canadian Press