There are suddenly a lot more exotic cars on the streets in Montreal, and a number of wealthy-looking people downtown. The restaurants and bars are a bit more crowded, and one can image sales of champagne have skyrocketed.
It's all because the Formula 1 circus in town, and it means big money for the city.
Montreal is the only Canadian stop on the world F-1 tour. The annual race comes to the course named after legendary driver Gilles Villeneuve this coming weekend.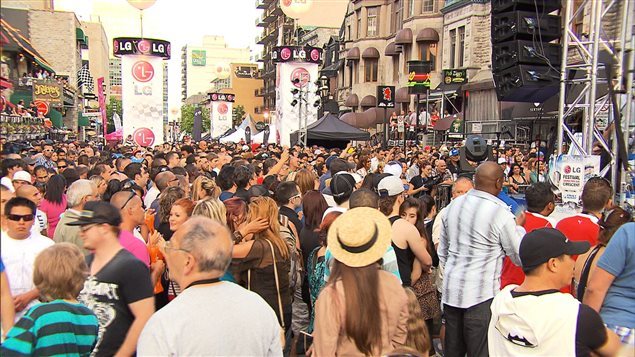 There are of course detractors.
There are concerns about prostitution and human trafficking again this year.
Nathalie Khlat is president of the human rights group Phare des Affranchies,  (Beacon or lighthouse of the Free). She says such events promote prostitution and trafficking. She says, "In Montreal, you can order a woman the same way you can order a pizza. You can order to your taste: a woman, a girl, skin colour, hair colour, background. You can get whatever you want."
However,  In 2011, a study by the "Global Alliance Against Traffic in Women"  refuted the claims saying, "  Despite massive media attention, law enforcement measures and efforts by prostitution abolitionist groups, there is no empirical evidence that trafficking for prostitution increases around large sporting events. This link has been de-bunked by other anti-trafficking organisations and researchers. There is also no empirical evidence that the demand for paid sex increases dramatically during international sporting events.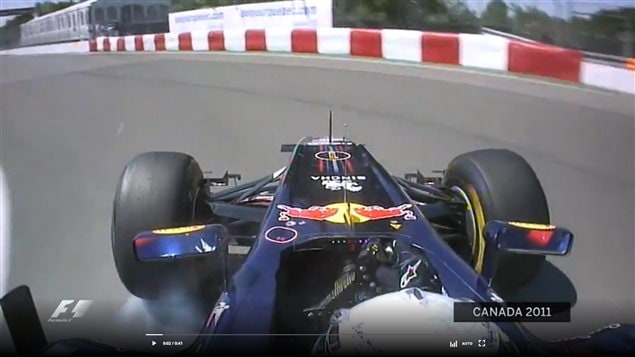 Other detractors include residents near the island racetrack who say they can't stand the noise with the screaming engines all weekend during warm-ups, practice, and the actual race itself.
Environmental groups complain racing  promotes greenhouse gases in the midst of an environmental crisis.  Others of course will counter saying almost all modern car advances from tires, to suspension, brakes and far more energy efficient engines, come as a direct result of racing.
Money money money
However in terms of economic benefit, a new study (in French only) says the city wins hands down.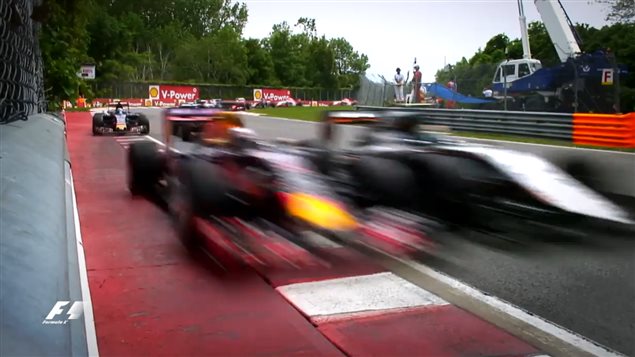 Montreal will pay $187 million over 10 years until 2024 in fees to Formula One management for the right to run the race in the city.
On the other hand the study carried out in 2015 with research company Ad hoc, revealed that,  as the largest tourist event in Canada, the GPF1 generates a total of $90 million in spending,
After eliminating any double-counting, expenditures were calculated to be $61 million, which accounts for $42.4 million in economic spinoffs. Some 640 jobs are created or maintained by the GPF1, generating $8.1 million in tax revenue for various levels of government.  Much of that money is from visitors from outside Canada, about 34 per cent of tourists coming from outside the city.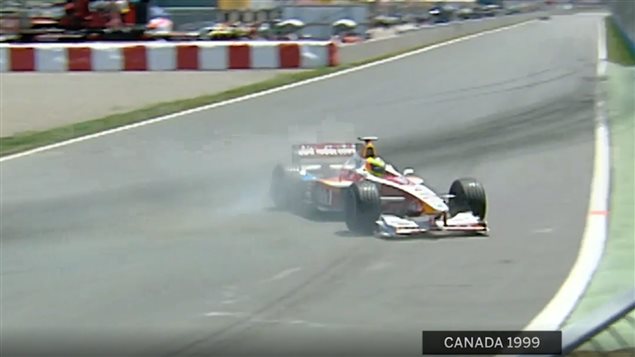 Yves Lalumière, President and CEO of Tourisme Montréal was quoted in a press release saying, ""With 68 per cent of spectators coming from outside Montreal, there's no denying the Grand Prix du Canada's tourism value. Not only is the event a major boon for Montreal's economy, it also provides the city with significant international visibility through media coverage and the sheer number of tourists who come to experience the Grand Prix ambiance. It is a major revenue generator for retailers, restaurants and entertainment venues".
The study was carried out during the 2015 edition of the Grand Prix du Canada, which took place from June 5 to 7. The event attracted 93,273 spectators for a total of 244,374 admissions to the GPF1 site
Additional information- sources