Five weeks after raging fires tore through Fort McMurray in western Canada, returning residents faced heavy rain and flash floods. Some 66mm of rain fell in the area yesterday causing rivers, creeks and culverts to overflow.
Residents are warned to stay away from trees. Already damaged by fire, trees could topple over as soil around their roots is washed away.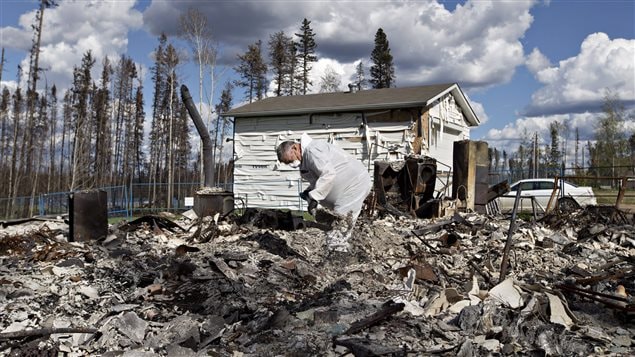 'What next?'
And the rain is no consolation. The government is warning people to continue to obey the ban on fires and off-road vehicles because it fully expects the forest to dry out again.
Residents struggling to recover from their losses due to fire could be forgiven for wondering what could possibly happen next.