A nasty prairie storm chased people indoors towards the end of a celebration to mark the 20th anniversary of a major protected area called Old Man On His Back Prairie and Heritage Conservation area last weekend. The area measuring 53 square kilometres is located in the western province of Saskatchewan and is home to several endangered species.
Named for wounded warrior
Legend has it that the area was named by indigenous people for a Blackfoot warrior who died in battle. Blood is said to have run westward staining the sandstone red and pus ran east colouring the clay white. Or it may have been named for some hills that look like a man lying down.
About 120 genetically-pure bison roam the vast expanse of rolling prairie grassland typical of that which spans 1.7-million square kilometers. Millions of these huge and hairy ruminants thundered across the plains providing food and clothing for indigenous peoples and later, furs for colonizers until they were hunted almost to extinction.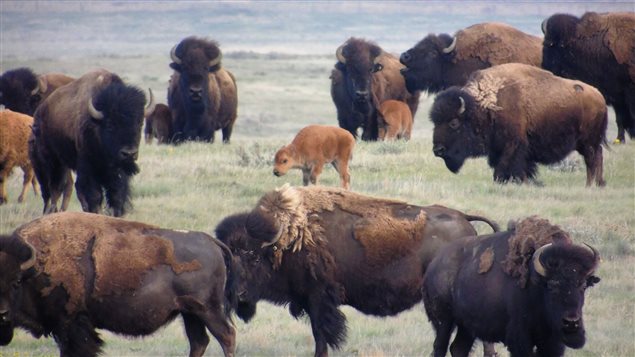 How bison breathe in -40 degrees
Bison have a lacy network of bones in their sinuses which permits blood to flow through and warm the air they breathe. This prevents the air from freezing their lungs when temperatures drop even lower than -40 C. And that is just one of the fascinating facts that can be learned about this conservation area at its interpretive centre.
"It's very, very wide open remote rolling prairie grasslands where the grass just blows and looks like ocean waves," said Mark Wartman of the Nature Conservancy of Canada which created the area through purchases of land, leases and donations.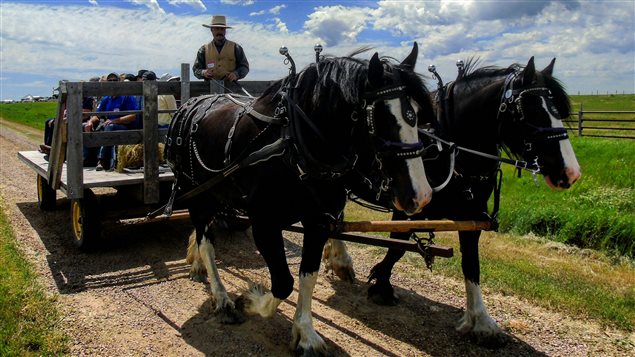 Eagles, foxes, antelope and more
"It's a place where endangered species can live safely. They can travel for miles and find security in the prairie hills." Visitors can catch glimpses of golden eagles, swift fox, pronghorn antelope, greater sage-grouse and other prairies birds, to name just a few of the animals.
Listen
Visitors from across Canada and some from the United States came to the conservation area for celebratory activities included star gazing, kite-flying, rides on wagons pulled by draught horses, and a bison barbecue under a big rented tent.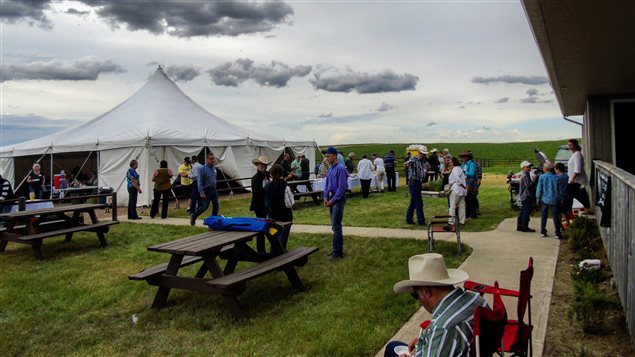 Rain, hail and fierce winds typical
Skies clouded over and a sudden but typical prairie storm roared in with winds gusting to over 100km/hr driving rain and hail horizontal. The wind pulled up tent stakes that had been driven one metre into the ground and almost blew the tent away.No one was hurt.
The interpretation centre is open from mid-May to early October on weekends and Canadian holidays from 9am to 5pm and is located in Reno Municipality No. 51 in southwestern Saskatchewan.