During the academic year many Canadian schools offer free or reduced-price breakfasts and sometimes lunches, but those cease in the summer leaving some children hungry.
Food Banks Canada estimates some 900,000 Canadians go to food banks to get free supplies every month and 1/3 of them are children under 18 years. There are also other hungry people who do not go to food banks.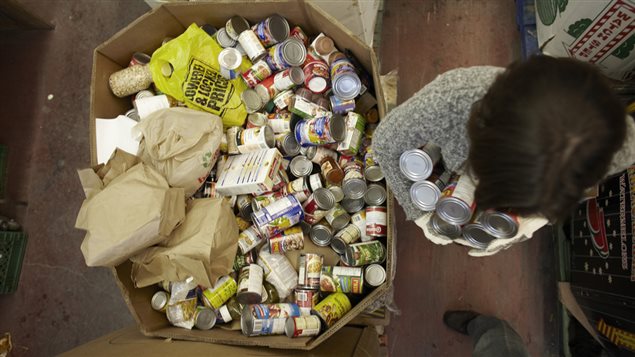 Poor families scrimp over summer
Schools in Canada usually shut down between the end of June and beginning of September and that is also a time when donations to food banks are slow. So parents have to find other ways to provide food.
Sometimes they opt to not allow friends to visit so they can save food stocks for their own family members. They also cope by not enrolling their children in leisure activities as most Canadian parents do in summer.
Hungry kids susceptible to emotional and behavioural problems
Adults know they can become grumpy and have trouble concentrating when they are hungry. Hunger has an even more profound effect on children, says Pam Jolliffe, interim executive director of Food Banks Canada.
"They have more difficulty learning, more difficulty focussing and being able to concentrate. They can also have emotional and behavioural difficulties. And surprisingly, they have more difficulty getting along with other kids. So it affects their socialization.
"Also, if you're really hungry you may be more prone to illness. So it has a really significant impact on their development," says Jolliffe.
Listen
Efforts to provide more food in summer
Food Banks Canada is working with corporate donors to try to get more food into the food banks in summer. And some schools are considering continuing their free food programs during the summer vacation.
Beyond that, Jolliffe says governments should improve their income support programs for poor families, provide more affordable housing as well as training so the poor can get better-paying jobs.