Pierre Luc Dusseault says Canadians want to know if their food is genetically modified, or made with GMO ingredients.
He is a member of Parliament for the federal New Democratic Party (NDP).
He has just introduced a private members bill in the House of Commons to have mandatory labelling of food products to indicate the presence of GMO's.
Listen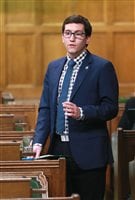 Dusseault says he seeks something for Canada similar to the law about to come into effect in the US state of Vermont.
That small state is the first in the U.S. to enact laws requiring food product labels to indicate if they contain genetically modified/engineered ingredients.
The state law will come into effect in July in spite of a massive legal effort by food manufacturers to block the law at the federal level.
Most producers will comply and have said that because it is too difficult to label products for one small state, their products will be labelled for distribution across the entire US. Other producers say they will change the ingredients to replace the GMO ingredients with non-GMO ones.
In Canada Dusseault's proposal was introduced and accepted this month for debate in the House of Commons.
This in itself is a challenge as most such 'private member's bills' never make it to that stage, and if so, face other hurdles and almost never get passed into law.
Although a member of the opposition NDP, such private members bills do not usually require that other parliamentarians vote along party lines, thus the majority Liberal party government members could vote in favour.
The proposal is being met with some resistance in Canada. CropLife Canada is the trade association representing plant biotechnology developers and  manufacturers and crop pest control industries.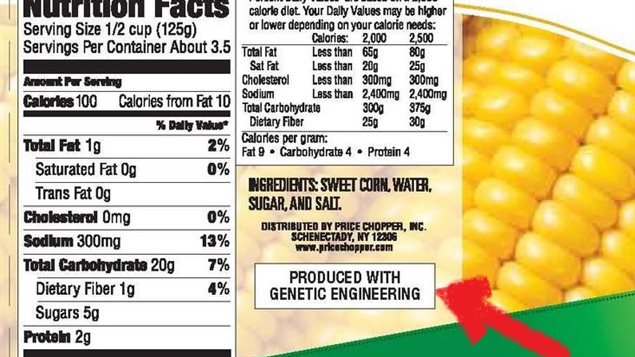 Ian Affleck, is the association's managing director of science and regulatory affairs for plant biotechnology. Quoted by Susan Mann in 'Better Farming' he says labelling in Canada is concerned with food safety issues and to specify nutritional Information. He says because GMOs are considered safe by government agencies like the Canadian Food Inspection Agency (CFIA),  "it doesn't fit with why we label foods in Canada".  He says mandatory GMO labelling would therefore give consumers the impression there is something unsafe about GMOs
He also says there is nothing preventing manufacturers from labelling their products as not containing any GMOs.
Dusseault says it's about transparency and providing consumers with more information, and he says, it's something consumers have told him that they want to see.
He notes that there have been previous attempts to bring the subject up in the House of Commons, but they were never debated.
If his bill is debated later this year, it will be the first such discussion on GMO labelling in the House.
His proposal still has a long way to go and hurdles to overcome however
Second reading  would then be in early 2017, and if it makes past that stage it would go to a committee for scrutiny, then back to the House for third reading, and if passed, would go to the Senate for review before return to the House and possible passage into law.