"This is a real geopolitical conflict zone – a tinderbox"  R Anderson
An international arbritration tribunal in the Hague has ruled that China has no claim to disputed areas in the South China sea. It also said China has violated the sovereignty of the Philippines, and has degraded the marine environment.
The ruling has pleased neighbouring states, like the Philippines, Malaysia, and Vietnam which also have claims to the area. However, China, which has already used force to back its claims, insists the ruling is null and void, adding a not so subtle threat that it will protect its interests.
One Canadian expert says the area is a tinderbox, but that Canada could use its previous influence to calm tensions.
Robert Adamson (BA LLM) is Faculty at the Beedie School of Business of Simon Fraser University in British Columbia and a former member of Canada-Indonesia 'South China Sea Informal Working Group' when that organization was in operation.
Listen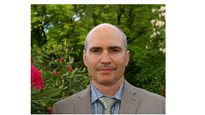 A deadly "accident' could easily happen
For some time China has been seeking to extend its control over the important South China Sea. To do this it has been increasing the size of tiny disputed islands and also creating new islands on top of undersea shoals in both cases by dredging and piling material onto them.
They then claim this as Chinese territory and have attempted to extend their economic and military control over a vast region encompassing most of the sea. The Chinese delineate this area as within what they call the 'nine-dash line'.
While there are vast economic concerns, China in the past many years has also vastly increased the size of its military forces and technology.  Occupying the artificial islands is seen by analysts as an effort to increase its control over the entire region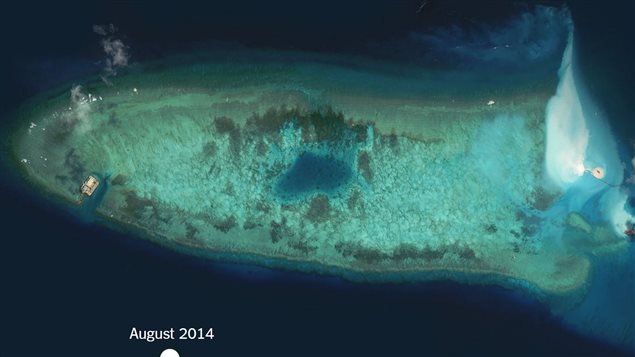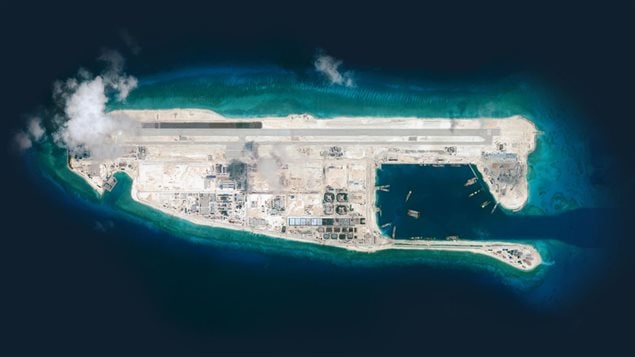 Adamson says China has ratified the UN Convention on the Law of the Sea, and choosing – as it seems so far – to ignore this ruling makes this an important watershed moment for international law.
China has been ramping up domestic fervour over the situation, and with so much its military, naval and air, and military activity from various regional nations, and the increasing presence of US military assets, an "accident" could easily happen says Adamson.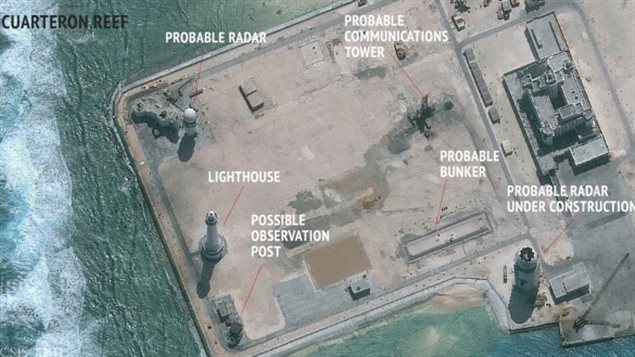 It's a tinderbox
The U.S. especially has been adamant about asserting the right to the international law principle of 'freedom of navigation' in the area which is one of the most important international shipping areas in the world. For surrounding nations, in addition to commercial shipping it is also an important fishing zone, and one with potential oil and gas reserves.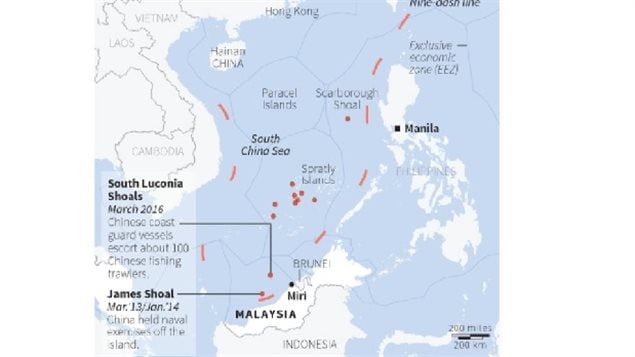 Adamson says the area is a tinderbox and unless China and others affirm their commitment to international law then the probable result will be military conflict.
How serious can this get? We just don't want to find out
He adds  that on a scale of one to ten, the situation is already at an eight, and likely to go higher if China refuses negotiations and insists on a hardline position and the other nations including the U.S., also do not draw back.  He adds that unless parties agree to negotiations "it could go easily go to a ten, and who knows from there, we just don't want to find out."