A new study suggests that exercise affects fat cells and that in turn can enhance the fight against breast cancer.
There has long been an association between obesity and breast cancer. But researchers wondered about the role played by fat cells. Fat cells produce more than 400 hormones which travel throughout the body.
A study out of York University in Toronto suggests that fat cells from obese mice enhance cancerous growth in breast cells while fat cells from lean mice inhibit that growth.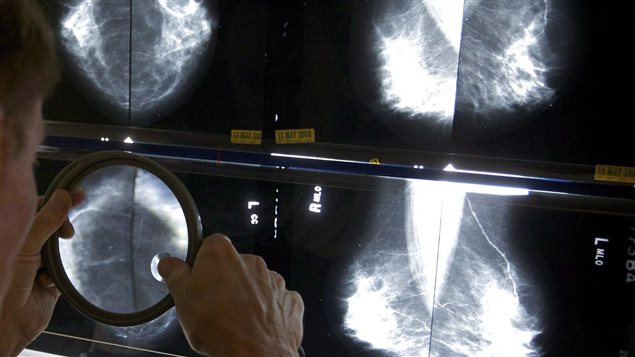 "The fat cells from animals that had a high-fat diet promoted breast cancer growth and caused many intra-cellular changes in the breast cancer that were very indicative of a cell progressing through cancer stages," said Michael Connor, lead author and associate professor at York University.
Cells in lean mice were quiet
"This was in contrast to what we saw in animals that ate a normal diet who were lean. Those cells did not grow very well and basically showed characteristics of cells that were quiet and not dividing.
"When we then evaluated the effect of exercise, we saw that even small doses of exercise were able to counteract the effects of the obesity that were induced by the high-fat diet. Even low exercise managed to cause a change," he noted, even though there was no change in the animal's weight. Higher rates of exercise showed much greater effects in inhibiting the growth of cancer cells.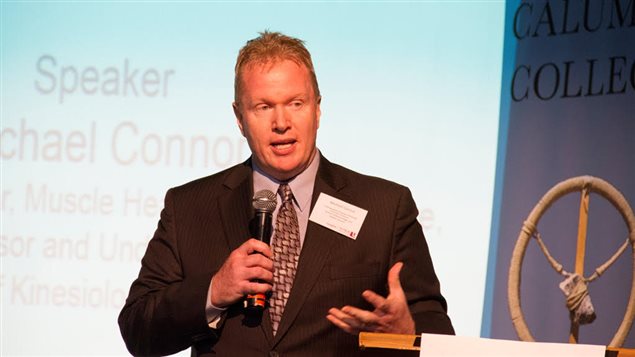 Listen
More exercise may mean less chemo
Connor concludes that breast cancer patients who exercise may require less of the toxic treatment now used to fight the disease. He also thinks the results suggest that exercise could be a way to prevent breast cancer in those who are at risk of developing it. More study is needed to refine the conclusion.