Researchers in Canada and the US have developed a new type of vaccine which has had success against the zika virus in lab testing.
Scientists in Quebec at the Université de Laval Infectious Disease Research Centre (IDRC) , and in the US at the University of Pennsyvania and Inovia Pharmaceuticals have been working in a new area of vaccines called DNA vaccines.
Vaccines have commonly been developed from killed versions of bacteria and virus to stimulate the body's immune system. The new technology instead uses inactive bits of DNA.
Initial lab trials of the synthetic vaccine GLS-5700 have been tested on lab animals and reports are that it "induced robust antibody and T-cell responses in small and large animal models."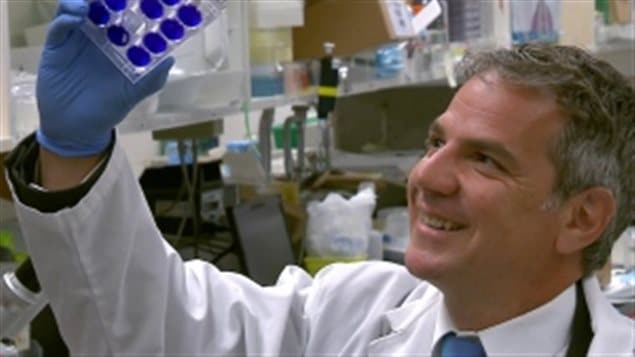 Transmitted by two species of mosquito,  Zika does not generally cause strong reaction in people. However it is suspected to result in miscarriages or birth defects like abnormally small heads, or microcephaly in babies. The mosquito species responsible exist mostly in tropical areas, although they also range across the entire southern US, and up the eastern seaboard. They are not normally found in Canada, although some 150 cases have been reported from Canadians who have visited tropical and subtropical countries such as Central America, or Brazil. Several athletes have withdrawn from the upcoming Olympic games in Rio over concerns about zika.
Health Canada and the Food and Drug Administration in the US have both given the go-ahead for the vaccine tests on humans, the first time a DNA vaccine to be approved for human trials .
Those trials, known as a phase-1 study will begin shortly, with phase II to follow perhaps in a little over a year.
Canada's Gary Kobinger is the director of Université Laval's Infectious Diseases Research Centre (IDRC), a doctor of microbiology, professor in the faculty of medicine at the Université Laval and a global authority on vaccine research. He we is supervising the study to take place in Quebec City..
A 16 month study will involve 10-15 volunteers in Canada, as well as other groups of volunteers in the US.
Additional information-sources