Summer is short in Canada, but it's a particularly good time to encourage children to read, says author and parenting columnist Ann Douglas. Canadians tend to think about reading in terms of academic improvement and expanding vocabulary. But Douglas says it is a great way to relieve stress and is good for brain development.
Listen
Reading 'helps to build empathy'
"When you read your brain is forced to relate concepts and ideas together, so it is so good—reading as an activity—to build the organizing structures of your brain," she says.
"And then everybody's had that experience of getting really immersed in a novel, where you get caught up with the character and you feel like you're stepping into that character's shoes.  Well research has shown that's really important for perspective-shifting—for being able to understand somebody else's point of view which in turn helps to build empathy."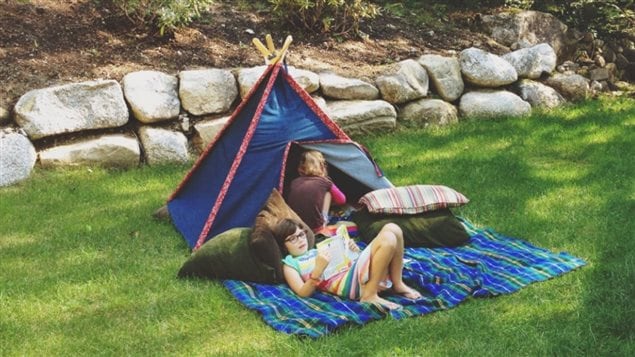 Reading balances busy Canadian summertime
In the summer months of July and August, children are out of school but active. "It's a great time to get children to read because we have a bit of a change of pace…" says Douglas. "First of all we want to make the most of the Canadian summer which is far too short. So we do a lot of hard playing and to balance all of that activity—the swimming, the hiking in the woods and cross-country treks to visit friends and relatives—it's nice to have a quiet activity to return to…
"So if you just tote along a book whether you out at a day at the beach or involved in a long car trip it's a way to shift gears and just relax and unwind a bit."
Supply subjects children like
Forcing children is the best way to get children to hate reading, says Douglas. Instead she suggests parents look into what interests their children and steer them toward book on those subjects. She suggests that will get them started and natural curiosity will likely drive them to expand the kind of books they read.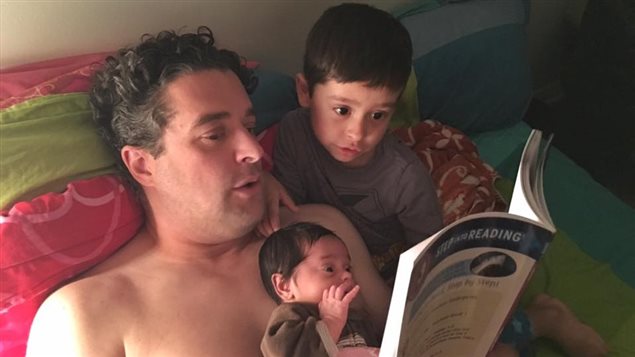 Douglas says it's never too early to start reading to children. Laughing, she says knows prospective parents who read to their unborn. But she adds it's fine to wait until they do appear on the scene.
Books provide 'social glue'
"Making books part of your family-together time so…maybe part of your routine at the end of the day is having a book and a snuggle before you tuck kids into bed and then they'll see books for what they are which is really social glue and something that allows us to connect with the lives and experiences of other people."