Chaos erupted during Montreal's afternoon rush hour yesterday when a tanker truck carrying diesel caught fire and exploded on an elevated expressway. The incident was triggered when several vehicles collided leaving the truck driver dead and six other people injured.

Video posted by CBC
Billowing black smoke and fire was visible kilometers away and several videos of the scene were posted on social media. One showed a man trying to approach the cab of the tanker, ostensibly to rescue the driver, but he was driven off by smoke and heat.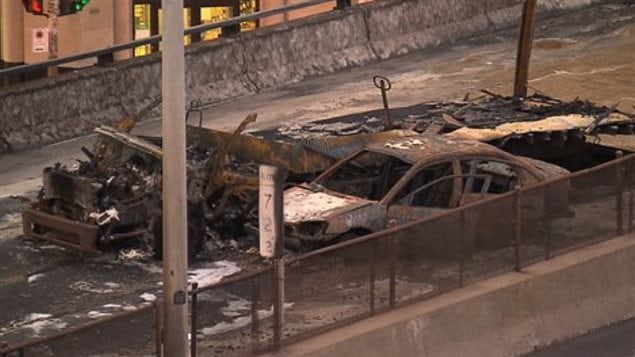 Ageing infrastructure causing traffic troubles
The elevated highway is a main artery through Montreal and a section of its eastbound lanes will be closed until experts determine the extent of the damage to the structure and whether it is safe.
The closure will add to Montreal's already existent traffic headaches. The infrastructure is ageing and several streets are closed or narrowed due to repairs. City authorities and traffic reporters urged motorists to give public transit a try.