TV comedian Mark Critch turned the tables on Prime Minister Justin Trudeau today by appearing shirtless behind him in a photo.
Trudeau made headlines recently after a photo surfaced of him with a wetsuit peeled to his waist in the background of a wedding photo taken on a west coast beach.  There was another photo of him shirtless alongside a young boy taken while Trudeau was hiking in Gatineau Park near the national capital.
'Most prized national treasures'
The later picture made news on BBC and in Time Magazine, and American online news provider Mic called the prime minister "one of Canada's most prized national treasures."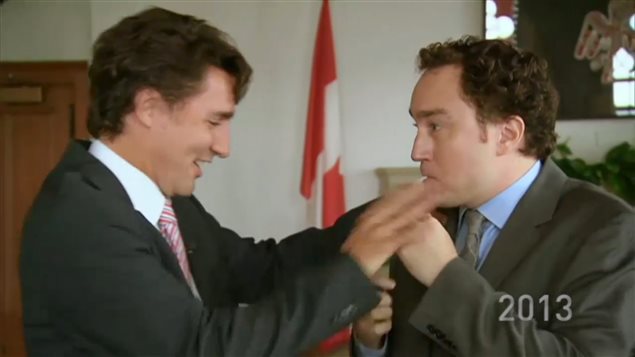 This is by no measns the first time Critch has engaged Trudeau and other politicians for his comedy program "This Hour Has 22 Minutes." Before he  became prime minister, Trudeau welcomed Critch who tried to smoke a joint in his office and later, Critch provoked him into a boxing match.
Trudeau stopped the former and took him up on the latter and he won the fight.