A legal noose is tightening on pit bulls and their owners in Montreal, as the city prepares to pass a bylaw that animal activists say will be the death sentence for many healthy dogs and puppies.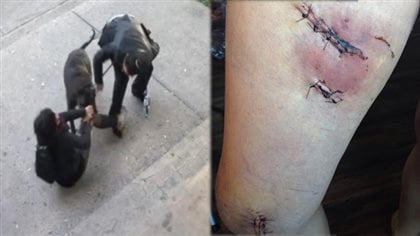 A bylaw, similar to ones adopted in other Canadian cities, is expected to be adopted by city council on Sept 26.
Montreal's goal is to wait for pit bulls purchased or adopted before September to die, then eventually phase them out completely by baning the purchase of any pit bull after that.
Under the bylaw, current owners will have to register their pet by Jan. 1. 2017 or risk the city seizing the animal.
There are also new strict rules for pit bulls, which will have to be muzzled and on a leash no more than 1.26 metres long when in public and will be not be allowed outside and unleashed unless surrounded by a fence at least two metres high.
The bylaw also creates two categories of dogs, which would not apply only to pit bulls: "at-risk" and "dangerous."
"At-risk" dogs are those that exhibit aggressive behaviour, such as biting someone.
"Dangerous" dogs are those that have killed someone or are deemed dangerous by an expert.
Under the new rules, once a dog is deemed dangerous, a euthanasia
order will be issued with it.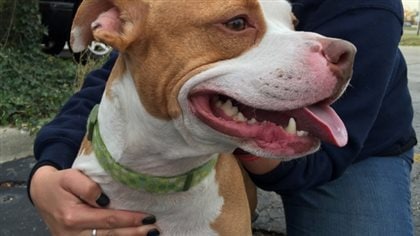 There has been opposition to the ban.
The Montreal SPCA says it doesn't work.
It also says that since any new adoption of this type of dog from a shelter would be prohibited after Sept. 26, any of the banned dogs that come into their care will have nowhere to go.
Earlier this week, the Quebec Order of Veterinarians said suspect studies have been used to bring about the pit bull ban.
Another organization not happy with the ban is Montreal-based Humane Society International Canada.
Ewa Demianowicz is campaign manager at Humane Society International Canada.
She spoke by phone on Thursday, a day after the the proposed bylaw was presented to the city's executive committee.
Listen