There have been irritants between Canada and India in the past, but fences were mended by former Canadian Prime Minister Stephen Harper and relations are likely to continue to be positive, says Carleton University professor Vivek Dehejia.
Listen
Much in common, several irritants
Canada and India have much in common. Both are former British colonies, both are members of the Commonwealth, both use English as an official language and Canada has a large Indian diaspora.
In the 1970s, the Canadian government imposed strict sanctions on India after it tested nuclear bombs made with Canadian technology.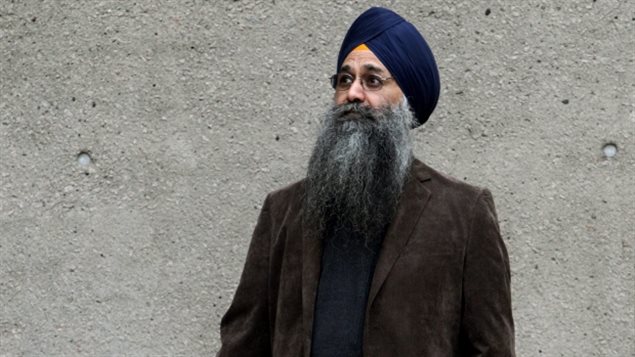 For its part, India felt that Canada did not crack down on Canadian supporters of the Khalistan separatist movement which wanted a homeland for Sikhs in the Indian state of Punjab. It also resented the bungled investigation of the deadly bombing of an Air India jet in 1985 and failure of effective prosecution in the matter.
New trade office opens doors
However, in 2006 Canada made a symbolic gesture to improve relations by opening a trade office in Gujarat, the home state of Indian Prime Minister Narendra Modi. "In terms of mending that relationship, you have to give former Prime Minister Harper enormous credit in opening up a dialogue with Mr. Modi in India and…this was at a time when Mr. Modi was something of a pariah in Washington, in London and elsewhere," says Dehejia. Harper warmly welcomed Modi on a state visit to Canada in April 2015.
It is still early days for Canada's new government under Justin Trudeau, says Dehejia. "But I would say that in some sense the Trudeau government has…grasped the baton where the Harper government left it off. There have been no major summit meetings or opportunities for the two leaders to interact but I would like to think that the goodwill that was engendered during the Harper-Modi years…will carry over into the current government of Mr. Trudeau."
Trade agreement pending
The major outstanding issue between the two countries is a free trade agreement. Negotiations have dragged on as the two try to hammer out details and placate domestic lobbies. Dehejia says it's time both countries benefit from boosting economic ties.
"For two countries that have some much in common, that have a shared history, shared language and cultures in so many ways—the diaspora—the state of bilateral trade and investment is way below what it ought to be. It's about one per cent for each country and that's peanuts…
'Makings of a very healthy relationship'
"There's a great deal of warmth and friendship between the countries. There's warmth and friendship between the people of the two countries. If the two governments can just sort out the trade issue and the investment issue we'd have the makings of a very healthy relationship."
Official policy
Canada's official policy regarding its relationship with India is as follows:
"Canada and India have longstanding bilateral relations, built upon shared traditions of democracy, pluralism and strong interpersonal connections with an Indian diaspora of more than one million in Canada."
And on development assistance:
"After 55 years of bilateral programming in India totalling C$2.39 billion, Canada's bilateral development assistance program came to an end in 2006 following a change in Indian government policy regarding aid.   However, Global Affairs Canada continues to provide assistance to India through partnerships between Indian and Canadian NGOs and multilateral programs. In addition, the Canadian High Commission in New Delhi manages the Canada Fund for Local Initiatives, to support local projects in India focusing on gender equality, human rights, and good governance."