Obesity and eating disorders are prevalent in adolescents in Canada and the U.S. and the American Academy of Pediatrics has advice for doctors wanting to prevent both. A new report suggests that they avoid talking to teens about weight and instead focus on a healthy lifestyle.
'Weird weight-loss programs' may result
"Sometimes when we talk a lot about this obesity epidemic being a problem associated with health problems and so on it means weight loss should be a good thing. But in fact people may start on very weird weight-loss programs with pills, with not very healthy behaviours that can create more harm than good things," says Jean-Philippe Chaput, a researcher at the Children's Hospital of Eastern Ontario.
Listen
Chaput says health behaviours are a much better determinant of overall health than are weight. Two lean people may have very different health as can two people who are heavier.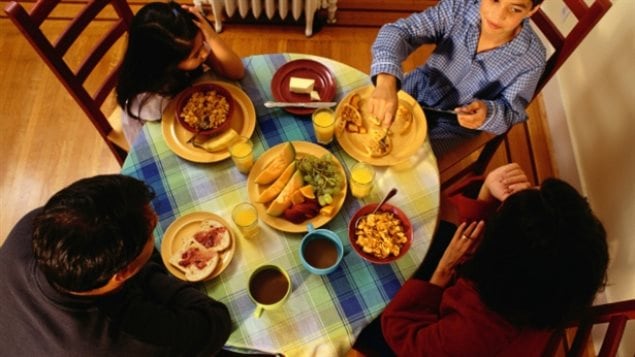 Doctors should 'promote a positive body image'
The report has several recommendations for pediatricians' interaction with adolescents. It says doctors should discourage dieting, skipping meals, or the use of diet pills and instead encourage healthy eating and physical activity as a permanent lifestyle.
It recommends promoting a positive body image and not encourage body dissatisfaction or focus on body dissatisfaction as a reason for dieting.
Family meals should be encouraged. And families too should not talk about weight but rather healthy eating and physical activity.