A leading advocate for First Nations children and their families is admonishing Canada's federal government about the snail's pace its taking fixing problems that have festered for too long.
In a speech to the International Society for the Prevention of Child Abuse and Neglect on Wednesday in Calgary, Cindy Blackstock said she would like to see a lot less talk and more action by Ottawa.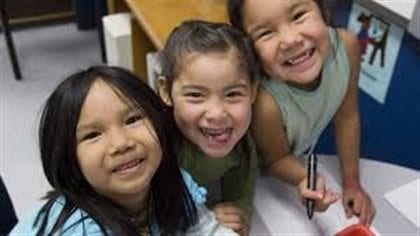 A professor at the School of Social Work at Montreal's McGill University and executive director of the First Nations Child and Family Caring Society of Canada, Blackstock is especially concerned about Ottawa's lack of action on implementing a directive by Canada's Human Rights Tribunal.
In a complaint brought by Blackstock's organization and the Assembly of First Nations, the Tribunal ruled in January that the federal government discriminates against First Nations children living on reserves because they do not receive the same level of child welfare services provided to children living elsewhere.
But, according to Blackstock, a member of the Gitksan First Nation and a professor in the School of Social Work at Montreal's McGill University, not a lot is happening.
Progress has been so slow that the Tribunal issued a compliance notice against the federal government in April for failing to implement the January order to begin mending things.
Another compliance order is expected shortly.
RCI spoke by phone with Blackstock at her office at McGill.
Listen