A new survey in Canada's most populous province shows literacy skills, reading, writing, and comprehension, among children in Canadian schools are improving.
However, elementary school results show almost half of students in Grade 6 (aged 11-12) failed to achieve the provincial math standard in 2016.
The findings are the result of the latest study by Ontario's Education Quality and Accountability Office (EQAO)
Bruce Rodriques is the chief executive officer  of the EQAO.
Listen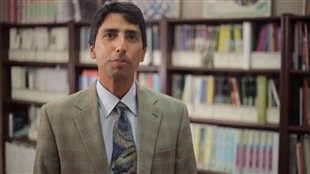 Commenting on the EQAO on the results this year, Rodriques says, "We're hopeful that the renewed math strategy launched by the Ministry of Education this school year will start turning these math trends around. EQAO's provincial assessments will be an important indicator of the effectiveness of that strategy in the years to come".
The Ontario province-wide evaluations begin in Grade 3, with assessment again in Grade 6, Grade-9 and Grade-10.
This year, 72 percent of Grade-3 students and 81 percent of Grade 6 students met the provincial reading standard, an increase of six percentage points in each grade from the results five years ago.
However, at the same time the number of Grade-3 and 6 students meeting the math standard has been declining.  In this latest assessment, half of all Grade 6 students did not meet the provincial math standard in 2016
Grade-9 students are assessed in math only, and although there have been slight fluctuations, the results have been fairly consistent with no major increase of decrease. Their results in academic and applied math courses are within one percentage point of those achieved by students in 2012.
Comparing Ontario students to their equivalents in international assessments, Rodriques says Ontario compares well.
He points out that in Canadian samplings for international assessments, there is no 'cherry-picking" of students, or classes which may skew results, within the Ontario results or in international assessments. It is possible that in other jurisdictions where education is not so broad-based and equitable and where classrooms and student may not be picked randomly, this may provide more positive results and may not reflect the actual standard of education in that country or jurisdiction.
In terms of this year's assessment, he says the province will use the results to create more effort towards improving math results as has been the case in literacy.
Additional information-sources
EQAO
http://www.eqao.com/en/about_eqao/media_room/news_releases/Pages/2016-highlighted-provincial-results.aspx